Planet Mars has too many assets to count : the Vel's ultra hot vibe, the Rat Luciano, Jul, Les Goudes just 10 minutes away, the sun shining all year long, Charly's 1,50€ pizzas…
But when it comes to illustration, Marseille hosts one of toxic masculinity's biggest snipers : Camille Foucou. Beyond her masterpiece « Anthology of creeps », she is a highly talented illustrator, making the best out of everyday situations and spontaneous moments through her pencil lines. In this permanent artistic ambush, her caustic irony always gets to us. It's as cruel as it is hilarious, and it hits just the right spot 😉
| By : Polka B. / Translated by : Julie B.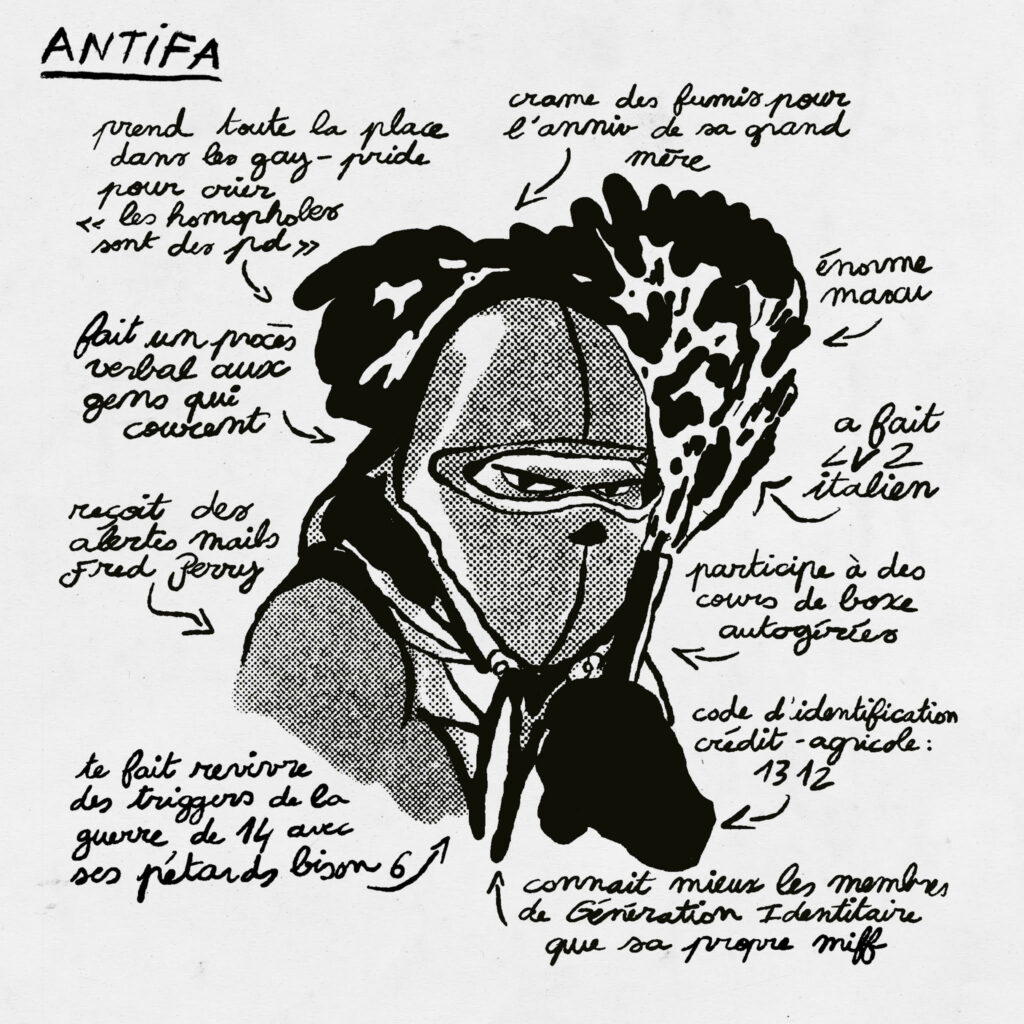 What's your ideal song to listen to while drawing?
I like listening to ambiant, it helps me to stay focused on my work. I go on Bandcamp and I look for the last album releases, so that I can discover something new every time. Sometimes, when I'm finally focused on a project, I listen to the same tracks over and over. It's a sort of ritual that allows me to stay on the right track.
What's a song you absolutely couldn't listen to while drawing?
« Call me maybe » by Carly Rae Jepsen.

I've been traumatised by this song : it used to air on the radio at least 90 times a day when I was working in a small supermarket. Never again.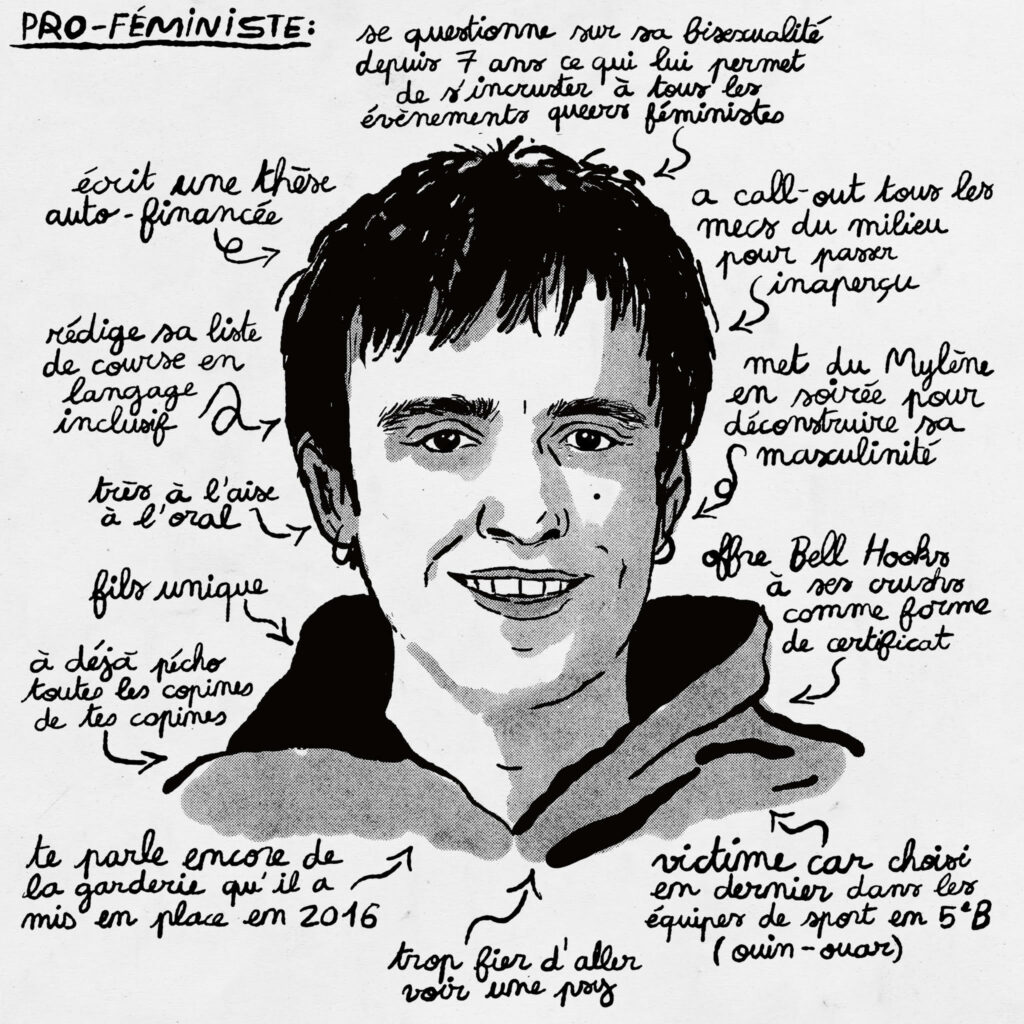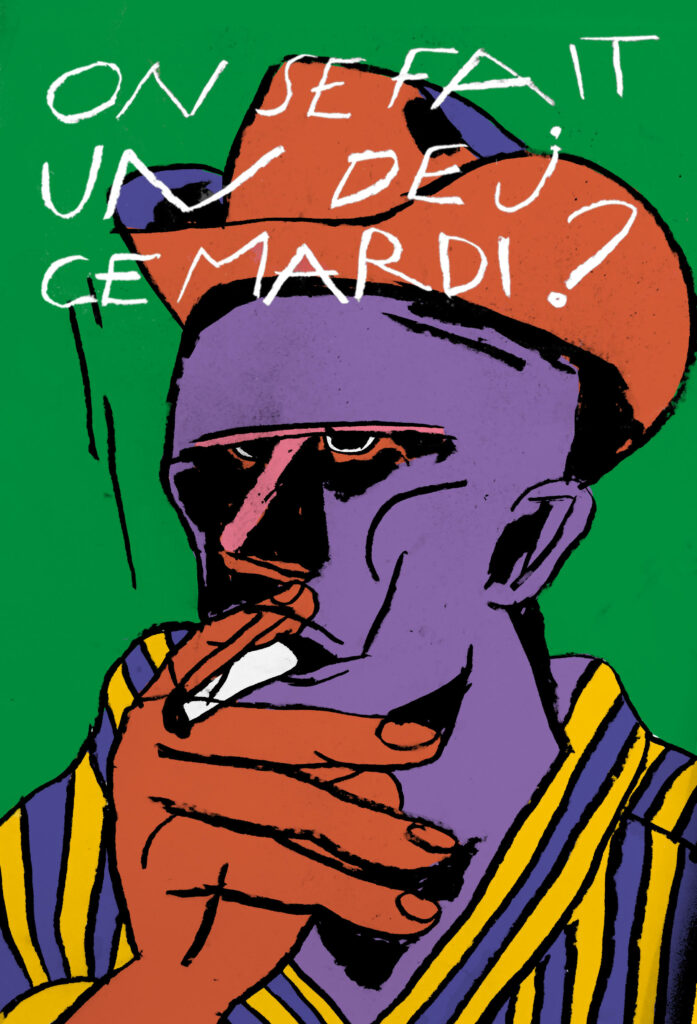 What do you like most in Marseille?
The fact that all my friends are here, first, and the fact that, considering the way I navigate the city, it seems rather small. It's kind of like a Smurfs village, where I meet Smurf Coinche, Smurf acid-bite, Smurf always-ready-to-go-to-Emmaüs…all just one bike-ride away.
What do you hate most in Marseille?
The huge rise of concept-stores, selling stuff like dried flowers, « fada »-printed sweatshirts, and 8 euros sandwiches, that's kinda despicable. 

In your anthology, who's the « creep guy » that you could maybe not hate?
The sud-educ activist, I actually like him. I felt a pinch of guilt while drawing that character. He doesn't really have anything to do with the others, in terms of toxic-guyness.
And who's the « creep guy » that irritates you most?
I think it's the artist. He's there to remind me exactly what I don't want to become. It's like an unnerving ring tone, ringing every time I'm about to make a bad choice.
Which of the « chose your fighter » guys got more reactions?
I don't think of one in particular, everybody has their « hater », and I think it's great. It's cool to see so many different people finding different meanings to the same characters.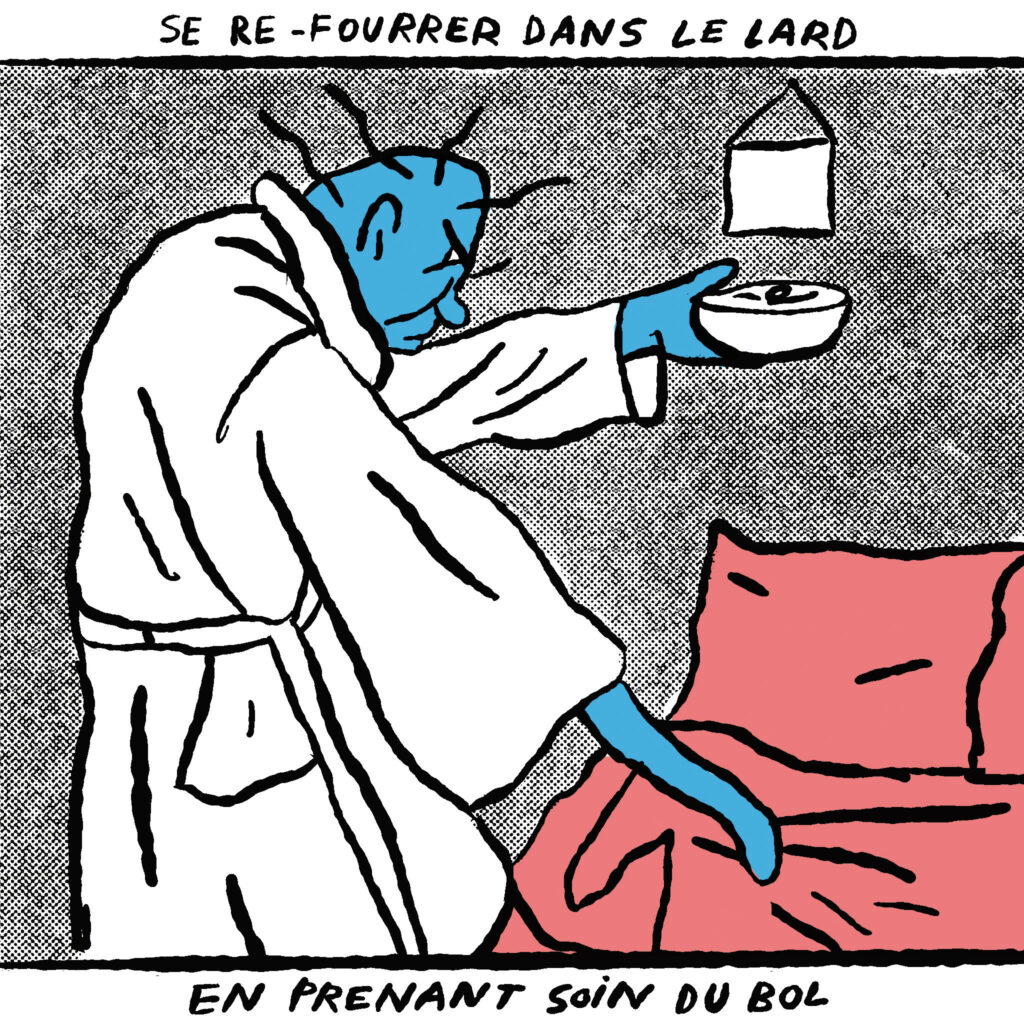 What's your top youtube research ?
I love watching Boiler Rooms. Well, especially the people behind the DJ's. It's like movies, I can stay for hours watching old guys pretending they're not high on MD. Also, I easily click on uninteresting stuff on youtube. My homepage is kinda disastrous.
What's the ultimate video that screams « it's time to go to bed »?
« 100 baby challenge. Let's play sims 4 »
What would motivate you to get up a 8 and do « like the others »?
Fearing to disappoint Macron, our heavenly Father.
What's THE karaoke place that gets all the new-marseillais?
I don't know how to answer that question :-O