During a recent visit to L'Hospitalet de Llobregat in the suburbs of Barcelona, we encountered the team of Ojalä Me Muera Records. Organizer of punk concerts within the CSO L'Astilla, the label has several activists engaged in the fight against the gentrification of their city. Authors of an excellent fanzine dedicated to the phenomenon (Bajo El Hormigón), several members of the crew shared with us their disgust towards this illusion of modernity widely shared throughout Europe.| Interview by Polka B. / Trad : Chris P. / Photos : Momo Tus
Could you present your activity of the Ojalä Me Muera Records within the CSO L'Astilla?
We created Ojalä Me Muera Recoords in 2006 to support and distribute the music of groups around us. Over time, we have developed the label to support groups from other cities and countries. In recent years, we multiplied the organization of concerts and festivals in order to bring together as many alternative distributors as possible in our neighborhood. The goal is to maintain our network in a D.I.Y. and anti-commercial ideology. As in any punk collective, any activity and relationship created is part of a political context. We want to do this within a scope of friendship and work between equal people. With the desire to feel free to do what we love most.
You seem very attached to the identity of your city, L'Hospitalet de Llobregat. In a few words, how would you describe it?
In number of inhabitants, L'Hospitalet is the second city in Catalonia. It has become a big city following the migratory flows of the last century. In the 1920s, it was those who came from the south to build the Barcelona metro. From the 1960s since the late 1990s, it was those who were looking for work. From the 2000s, there was a more international migration.
The city has been completely "modernized". It passed from the industrial model to the service model. They want to sell us a "cultural", civic, modern, "progressive" city model … But we all know that this is simply a process of pure and hard gentrification. There is a local identity in L'Hospitalet, even if in practical terms it is completely linked to Barcelona.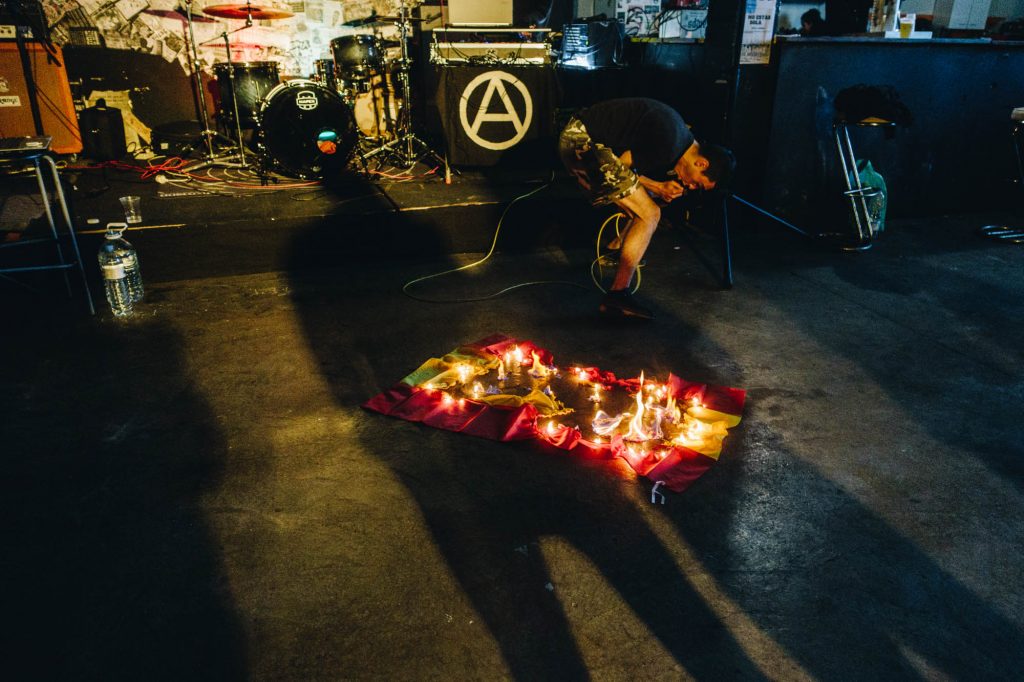 How do the people of Barcelona perceive L'Hospitalet?
We have become a district to them. One more urban area attached to the capital, polluted and rebuilt for its sole benefit. Barcelona is a city that can no longer develop at all. Each space is subject to speculation. There is no more land to build or expand. As a result, it is in the cities that have been abandoned in the past, that they are reinvesting. They build everything by saying that "it's for the good of L'Hospitalet", without taking into account the opinion of the citizens who live there.
Within the alternative circles, do you have more freedoms and possibilities than in Barcelona? Do local authorities leave you alone more?
We feel very alone at L'Hospitalet. Social centers have been squatted in recent years, but our relationships have not always been very good for ideological or practical reasons. We had worked very well with La Pua, but the place was evicted two years ago.
In terms of repression, we are much more exposed than before. The police makes a lot more raids without reason. But at the same time, their control over the neighborhood is not as great as in the center of Barcelona. They feel a little disoriented when people react. They have far fewer points of reference.
Can you tell us the story of CSO L'Astilla? How have the activities of this space affected you personally?
It's been 10 years now that we have occupied this space. The story begins with a group of young people who participated in different ways in the development of the last one CSO of Hospitalet: the Opera. When it was evicted in 2007, we were orphaned from a space where we could meet, so we decided to squat a space without any specific goals. Our vision has evolved a lot over these 10 years. The members have changed a lot. At Astilla, the space is very large. This often made it difficult for us, especially when there were few of us.
The artists' workshops have been greatly improved. There are currently more than a dozen, occupied by many collectives. There were also many concerts and major events. They played a key role in the realization of our projects, acting as economic tools against repression.
Simply put: this space is political. Regarding the people, that united us. This place has become a vital axis where we have established solid friendships. We learn, we teach… and we cover certain vital needs, such as leisure!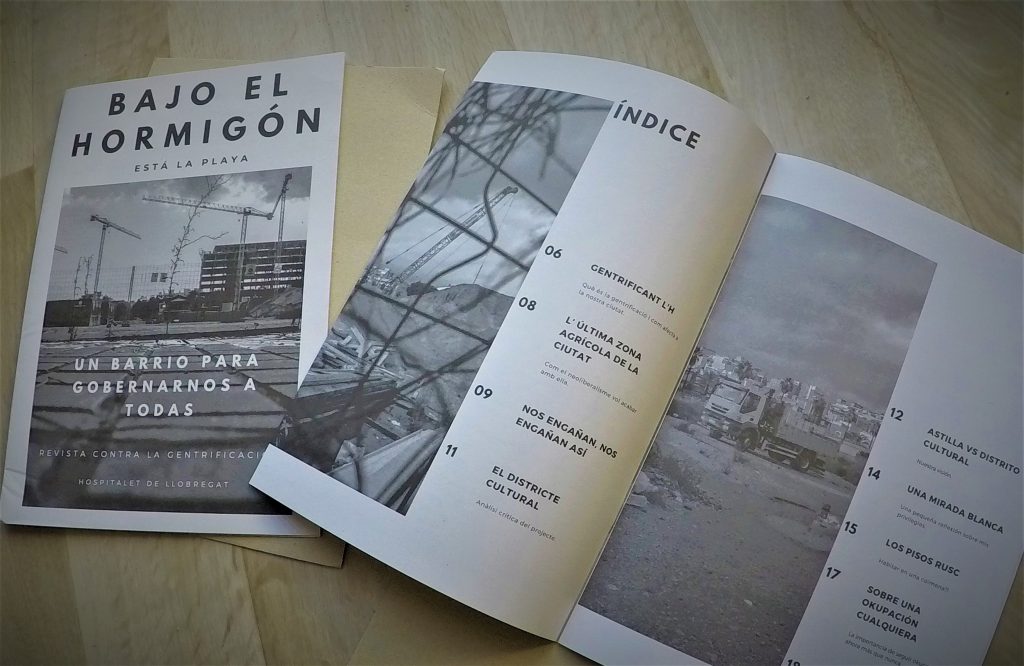 Do you have any noteworthy stories or strong memories during concerts there?
There are so many stories… Every event that we have experienced here is part of us. These are lasting memories. Thanks to this we saw many groups and met wonderful people. As a collective, we ask the groups to be a concrete part of the project during the event. This helps us create a space where we all feel comfortable and where we can have the most fun.
What is the future of the CSO L'Astilla squat? Is the place endangered by real estate projects?
Over a year ago, we learned that our area (like all those around it) is included in an urban plan. We still do not know the deadlines because nothing is clear. Impossible to know if it is a question of months or years. The plan that concerns us is just one of the many phenomena that are spreading all over the city. The housing bubble and the cement fever are back, stronger than ever. As usual, all this real estate speculation is disguised as a dream for modernity.
How can someone resist and how can the voice of the inhabitants of L'Hospitalet be heard?
Without claiming to represent the voice of the people of our city, our only objective is to campaign in order to continue adopting our attitude in the streets. In a sincere and unfiltered way. We just want to feel comfortable with what we do and say.
What is your opinion on the future of the squat movement and projects related to alternative music in Barcelona?
We are very concerned about the negotiating position that some collectives adopt towards the institutions. We believe that it is essential to maintain our autonomy vis-à-vis the Spanish state authorities, in order to prevent them from reproducing the squat legalization model known by most European countries.
What nice places would you recommend to our readers?
L'Hospitalet de Llobregat !! Hahahahhah