Syndrome 81
Prisons Imaginaires (2022)
The hypnotic and perisistent water pitch though the hook of our small zodiac starts to make us feeling dizzy. Here more than 24 hours that we tried to set the sails, running away. It's been way too long that those same streets were digesting us, and we did the same with no more taste coming though. We escaped for blurry but necessary hopes. We faced the storm, gave reasons to the pouring rain, adopted every wave's curves, ignored the haze to go ahead.

Then, suddently, a high and flashing lightsbreaks though the mist, A lighthouse is calling us. We did it. A new harbour is calling, new streets. We escaped!

But… This light, this flickering in the night, this huge concrete structure opening the bay, we already knew it, it ain't no déjà-vu…We've been going round in circles, we stepped again at the gates of our jail.

| By Nino Futur

« Always, you'll end up the race in this town. Do no expect anything else. There are no boats for you, no roads. Now you wrecked your life here, in this small area, you wasted it from the whole world. »

–Constantin Cavafy, « La ville ».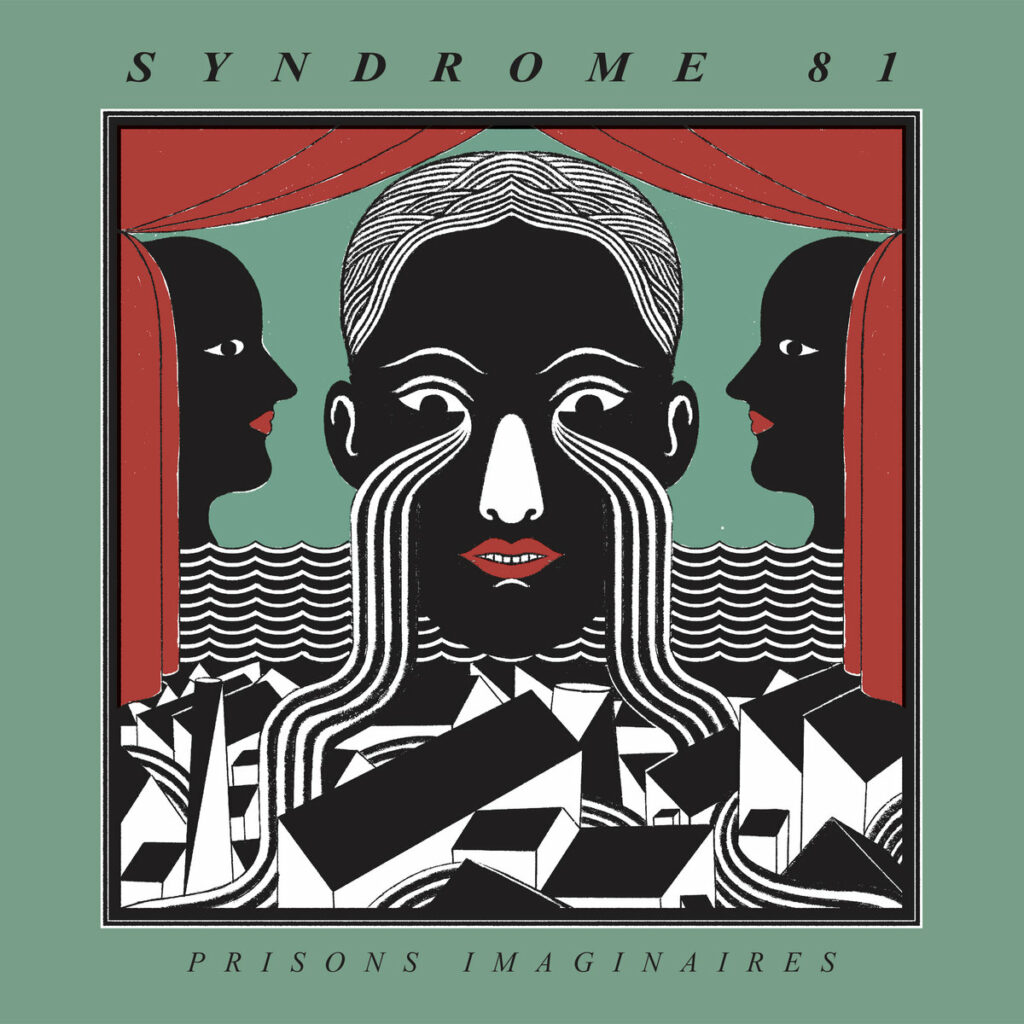 Thus could be summed up in a romanticized way the main plot of « Prisons Imaginaires » first LP from the Brest's act Syndrome 81.

Known as a french scene's safe bet after a serie of splits and EP's, especially with their partners in spleen from Litovsk or the Sweden's concrete eaters of Urban Savage.


Syndrome 81 has a name in the scene but moreover a sound, now envied and copied by a whole pair of bands though europe, the clever mixing between street punk's roughness and « traditionnal french » oi, with the deep and heavily chorused guitars from cold wave.
A sound that has now entered the habits of our scene (S/O : Traitre, Zone Infinie, Secteur Pavé) and has its places though the news sonorities of the concrete greyness color palette. Concrete, here's the word that brands the Syndrome 81's lexical field. Urban, grey, rough and heavy, so many adjectives defining as much Syndrome's music as the mineral material from the heart of our streets.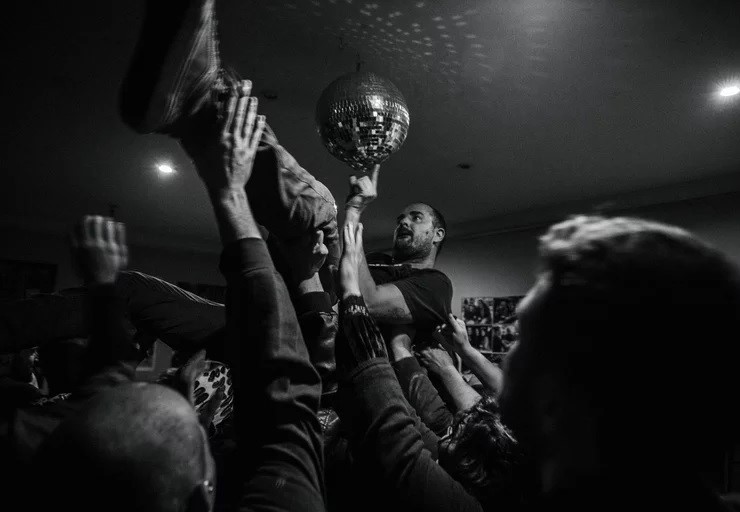 Through its 13 tracks « Prisons Imaginaires » transports us into an emotional storm on the greyness streams, where rainbows are drab and where ships never weighs the anchor.
From its very frontal and nihilistics « Vivre et mourir » or « Futur Périmé » with melancolic and rugged punk accents, to more melodic and sentimental materials : « Les rues de Brest » pop punk alike, « Fuir son passé » on the post-punk breach…
Syndrome 81 handles his own style wonderfully both musically and lyrically where the dropout feeling lines up to the tormented poet griefs.The alliance between The Cure, Camera Silens and Trotskidz .
The album goes on goth's guitar melodies goes directly to our cerellebum.
The vocals always punx and rough gives an interesting contrast reminding forgotten bands from our scene.

Between pure oi fury (« Violence Sociale » ; « Sur la brèche »), misty punk rock (« avenir ») or typical goth 80's with the final « lumière magnétique » with its drum machines and groovy basslines.
Great artwork from All Cats Are Grey outside of the traditionnal punk style shackles, « Prisons Imaginaires » comes to mark 2022 with red-hot iron into our fake ass sensitive hearts.

It gives us a perfect soundtrack for our solitary wanderings into our comfort zones.
A deep feeling of fleeing/staying, between pride and sadness, passionate disappoitments, urban disillusionment, grim weather reports.
An album tribute to the sedative grayness and the soothing contentment of the noose that tightens. A nice booster shot before wasting your life again.