While walking through the streets of Toulouse, we came across a big team of rappers. They were in full concert, armed with portable speakers and microphones. The level was high, the determination too! The band was promoting the mixtape of the leader: the rapper BFG, from the Paris suburbs.
Two years later, we contacted him to find out about his goals, his gambling and his way of seeing things. As we suspected, BFG definitely doesn't do anything like everyone else…
| Interview by Polka B. / Trad : Teaumar
Can you introduced yourself?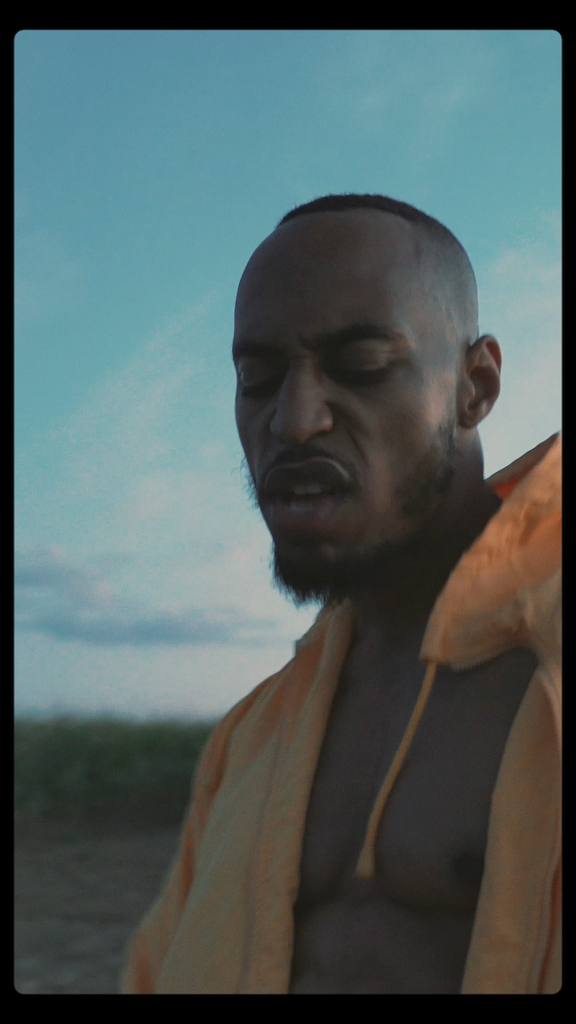 I come from Stains in the 93. My neighbourhood was renamed "La Rive" (it was originally the Cité du Maroc). It's a very small and isolated neighbourhood in the city. I started rapping in secondary school, influenced by my older brothers. I listened to Mac Tyer, Booba, Rohff, Bakar, Sinik… La Fouine a little later. That was around 2004.
Why the name "BFG"?
Around me, people called me "Chabin Box". Box, it was for the fight side. And Chabin in the West Indies is when you're light-skinned… I thought it was a bit of a blast so I just kept the "Box"!

At that time I created a group called Frappe Game with my buddy DJ Break. When I started rapping solo I kept Box and Frappe Game and as it was difficult for people to remember, I only kept the initials to arrive at BFG.


What stands out when we listen to your songs is your versatility.
Already in 2015, you easily went from an angry egotrip ("UFO") to more melodic and sung tracks ("Charbonner"). This seems obvious in today's rap music, but it was much less obvious back then! How do you combine these two facets?
I think it's cultural. I'm Guadeloupean, and today we can see that the rhythms of a certain style of rap have become more and more open to new influences (like zouk or Congolese rumba). I've been testing these new waves naturally since my 1st EP in 2015 because we've always listened to it at home. And since the arrival of the Sexion d'Assaut or the album La Fouine vs Laouni it has been much more obvious to take on the different artistic influences in rap.
Since your debut, you've been very invested in the making of your videos. They are quite elaborate, and some of them are atypical within the current French rap scene. Can you tell us about the concept of the video for "Fils Arrête"?
When we made the song, we said to ourselves that we needed a crazy video. We sat down and started thinking. We wanted to do something that had never been done before. To create a visual shock. The idea was to replace the son who is a drug dealer with his own mother. It's shocking as hell!

We wanted to show that when you let yourself go to the streets and into delinquency, the people who love you get into these problems with you. Even if your mother is not directly in the coal mine, somewhere along the line she will be there with you. She will pay the consequences no matter what. Personally, I've never seen a video with a position like that. We all have influences, but this clip was not taken from anyone. I'm glad you quoted it anyway…
Within your team, how do you divide the tasks? To what extent are you involved in the making of your videos?
My team has changed over time. The "Fils arrête" team is different from the one I have today. We work as a group but I don't let myself be carried away by the people around me, quite the contrary. I am very involved in what I do because I like it. I also take part in the conception of the videos, in the choice of framing… I make a lot of decisions but at the same time, I confront them to people who are more experienced than me in their field.
In the video for "Dans le Viseur", you tackle the subject of homosexuality. And the least we can say is that it's not a very common theme in French rap! Did you want to lift a taboo that is still relevant in the suburbs?
Before I made the video, I didn't think about it at all!

At first I was going to clip it with a more "classic" story between a man and a woman. But when I listened to the track, I wasn't very happy. It was a bit corny, too obvious…

I had the idea of making a series in several episodes and the girl who was to play the part didn't follow through. That motivated me even more to do something more original. The next day, I watched the film Moonlight and it really touched me!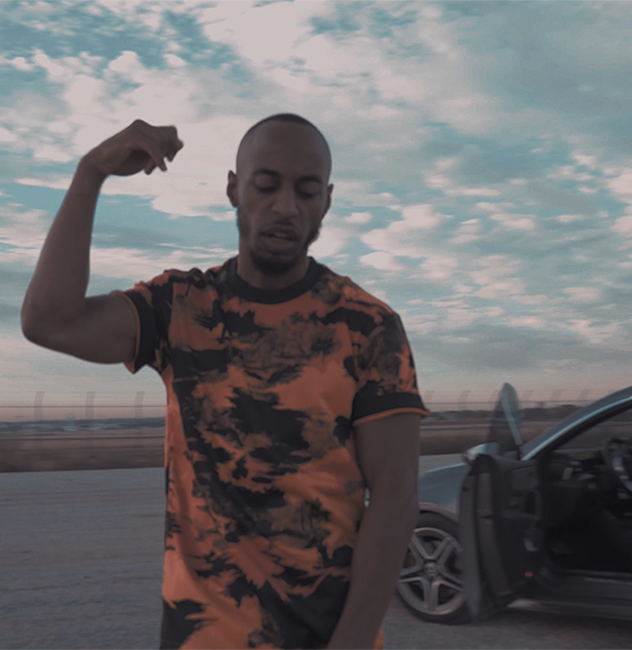 When you're really interested in people's stories, it breaks down all the clichés about homosexuality. The thing is, you don't choose your sexuality. And when I listened to the song "Dans le Viseur" again, I realised that at no point could you tell whether it was a man or a woman. At that moment, I had the idea of the concept of the clip (let you think that the main character has a crush on a girl in the underground until the switch at the end when you realize that his crush was a guy). It's true that homosexuality (especially male homosexuality) is still taboo in the rap world.


Apart from the figure of the character Omar in The Wire, who is quoted by many rappers (Timal even named one of his songs after him), there are very few positive references.
And again, it's mostly for the charismatic side of his street cred that this character is quoted! It's almost a forbidden subject! When I talked about my idea around me, it was really a divisive subject: either people validated me completely, or people told me I shouldn't do it. But for me it was validated. It would have been hypocritical of me not to do it.
Besides, no one ever said anything to me when it was two chicks caressing each other in my video "Fils arrête". Nobody was bothered by that! Besides, when I was editing, I hesitated for a long time to leave these images, whereas in the "Dans le viseur" video, I don't think I broadcast any immodest image.
I thought I would have a hard time finding an actor to play the main character. And in fact I didn't! When I told my mates about my idea, one of them stood up to volunteer. That's it! I was the first one to be surprised when I saw him detained like that. It was heavy. In short, it was a risk to take and I'm very proud of it.
The commercial success of rap means that everything goes very fast. You are very productive, but two years have passed between the release of your EP "TWENTY SIX / ZERO NINE" (2016), and your last two mixtapes #QuinzeTrente. Did you question yourself artistically during this period?
It's true that I had phases where I wanted to stop. I was putting a lot of energy into it and not much was coming out of it. I work a lot because I produce everything I do. It's not always easy when you rap a lot and you don't make it. Beyond breaking through, you can't even feed yourself! And then there's a danger. You put everything you have in you and you are not even fulfilled in your personal and artistic life.

We all have moments of breakdown, it's human. Fortunately, I've always had people to help me. For the mixtape #QuinzeTrente volume 2, my partner Break (Frappe Game) came back to work on the project. We said to ourselves that we had to give ourselves the strength again. He also invested himself in the clips and we met another director. That gave us another energy. It gave us the means to continue and to release the project on 30 December 2020.
Speaking of fun, we discovered you in the streets of Toulouse in wild concert mode. We could see all your determination during this live show. This do it yourself side, direct and without artifice, has become something very rare in rap. How did you come up with the idea of organising these concerts by going directly to meet people?
I really like to undertake things. And basically, I don't know any French rap media. I don't know any rappers. I had to do my promotion from scratch. I was quite influenced by guys like Alpha 5.20 who used to sell their CDs at flea markets. Guys like Shone or Jarod who were touring France to sell their mixtape. We also did some with friends, in a normal tour bus way! For me, it was a way of doing publicity.
What I like is the challenge side, there is no conquered ground, just your music.
Nobody knows us! If people like it, it's because they really like it… You can't pretend. And that gave us a boost. When certain cities were doing well, we went back. We did it again in 2015, and again in 2018 when you came across us.
We did Lille, Lyon, Bordeaux, Toulouse, Marseille, Montpellier, Rennes, Nice. Afterwards, I don't know if I'll do it again. I've thought a lot about the process, and maybe afterwards people see you as a brass band, as if you only exist through informal concerts in the street. We thought we'd try to do things differently on the networks. Anyway, it was a good experience!
Artistically, how would you define your rap style on your latest mixtape?
Angry, rap-like tracks, with a melody always present. That's really what we wanted to bring as a colour. At the moment, we are working on more sung tracks like "Louisiana". There's always that rap side to it, it's inevitable. Whatever happens, the tracks remain coherent.
What are your pojects for the future?

I would really like to revisit some of the tracks from #QuinzeTrente Vol.2 in an acoustic version as we already did on volume 1 with the tracks Léon and Dans le Viseur. Since 2015 I've been accompanied by different guitarists with whom I continue to collaborate, it's something I really like.
We're coming to the end of the interview, can you give us your favourites of the moment?
I really liked JVLIVS II, SCH's last album. It's really pissing me off. I wonder if it's not the only French rap album that made me feel good this year. The latest Niro was cool too. Recently I've been enjoying some tracks by a guy called Booss. Outside of France, I really like Juls (a Ghanaian artist based in London) even if it's not really rap. Thanks to you for the interview.