NoWhiteRag – RESILIENCE (2018)
Punk – Modena / Bologna
Stay excited in a flood of problems. Whether they are personal, or due to our environment, or both. This is the motto of NoWhiteRag for their fourth album. A profoundly humane record of joy, sorrow, rage and celebration. |By Polka B. (Trad : Chris. P)
This saying is good. Doing it, it is better. Who else other than NoWhiteRag can legitimately claim resilience in its musical activity and in the life of the band ? Active since 2003 around its singer, Zanna, the band never gave up, burning the stages of most european squats, from Bratislava to Amsterdam, from Vienna to London, from Leipzig to the Basque country.
Originally from Modena, but strongly linked to the Bologna Punx scene according to the line-up changes, NoWhiteRag has already traumatized the sounds of punk rock fans in 2008 (Nothing Left), 2012 (Silence is Violence) and 2014 (Daghdèinter) . Generous on stage and politically engaged, the band excels in its musical compositions, subtly balanced between revolutionary hymns, moments of tranquility, festive interludes, or simple musical fights full of sweat. The kind of band that can simultaneously make you think, incite you to sing, make you invest in causes that are important to you, reject all conveniences you no longer believe in, or simply invite you to share some beers with friends at the local bar.
Digest this mix of registers in a musical coherence intended to transcribe our emotions, this is the bet of NoWhiteRag. The band travelled a lot. Multiplied their contacts. Collected defeats and victories. This is clear. Feels. This 4th album can also be considered as a retranscription of the 17 years of experiences on the roads. A sincere testimony, with a maturity that has never given up its dreams of youth. This intense and proud rage is embodied by Zanna. In Italian and in English, his singing bears the two purposes claimed by NoWhiteRag (ambivalent, as always): to convey to the public a feeling of revolt in a society in ruins… while having as much fun as possible! Look at each other's eyes. Sing in unity. Live in communion, even if its only for a moment.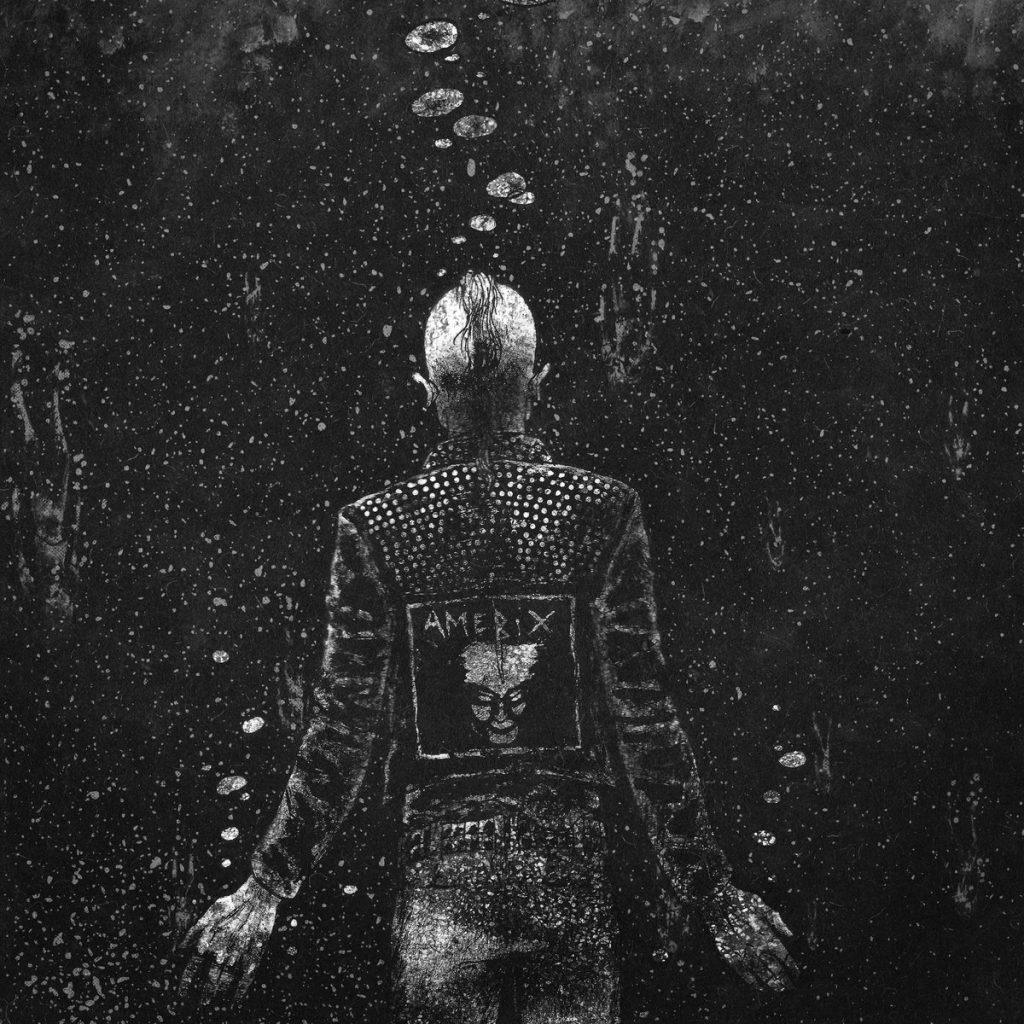 At the same time radical and toned, this album concentrates a cocktail of exacerbated emotions, which although contradictory, remind us what keeps us alive. A musical journey alternating between fast and mid-tempo parts ("Come a Kobane", "Via Togliatti"), and more melodic pieces ("The Black List") under a ubiquitous political fiber ("Love and Rage"). The album ends with the magnificent "It's going to rain", a poignant punk ride giving way to some harmonica solos. A powerful and melancholic piece that is particularly representative of the band's universe. Rainy, dark and tormented. But inspiring only to rise, by creating together. Again and again.
Special mention for the quality and affordable vinyl box set (poster A2, 30-page booklet designed by illustrator Stefano Artibani), produced with several independent labels including the French Guerilla Vinyl and Keponteam Records!