Passing through Geneva, we took a nice Pistache Bitume taste! A crazy presence, unifying chords and direct lyrics thrown with the whole world energy by Melanie and Margaux who were exactly where they wanted to be, here and now, in front of us, a captured audience! We approved directly! In a little corner of our head, we really wanted to ask them this question:
« You seem so happy to play together that we were wondering how your duo came together? »
| Interview by Polka B. | Translation by Nino Futur

You seem so happy to play together that we were wondering how your duo came together?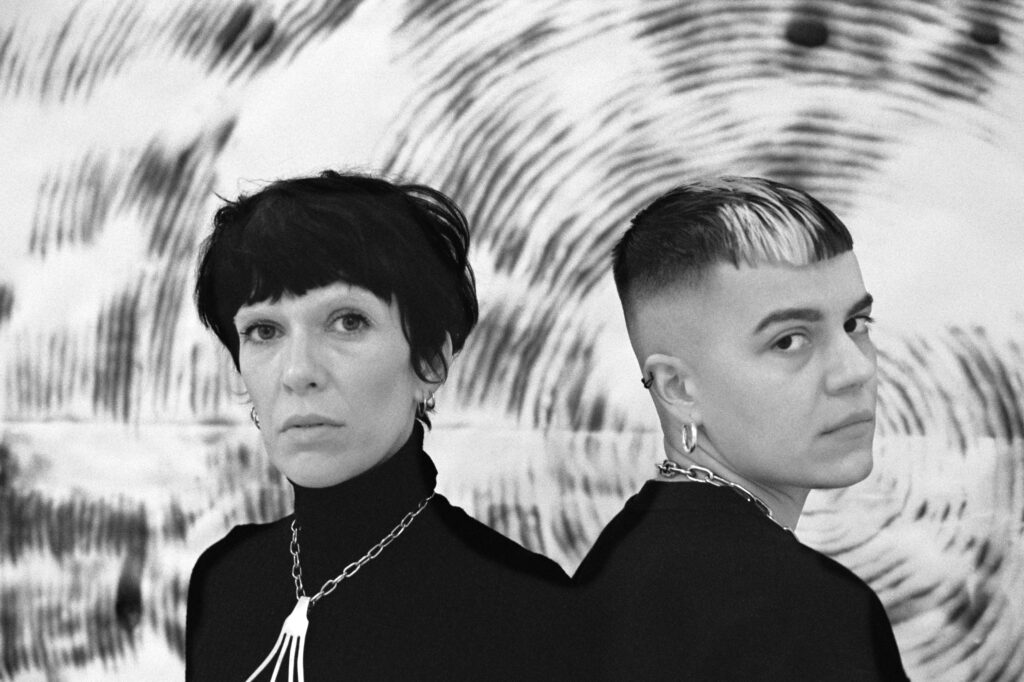 Mélanie :  We were both searching for someone to work with. It was by dint of talking about it around us that some friends ended up putting us in contact!

I was looking for someone who could play the guitar and simply sing. And it was Margaux! We hit it off right away. From the first chord, I knew it was good.

Margaux : The cool thing is that we met in rehearsal. We got to know each other by doing things. At this point in my life, I needed someone who knew where they were going.

Melanie already had plenty of compositions with a super clear guideline. It's super cool to trust someone artistically.
Why did your friends think it was going to match ?
Was it related to the project's aesthetic? ?
Mar : I think it was more of our dynamics.
Mél : What interested me the most was not the music, but the energy. The fact of enjoying it together. To define Pistache Bitume, you could say it's French rock, with our own sensibilities.
Mar : We have the same desires and that's the most important thing.
Your music is very straight-forward, with a punk spirit that emerges from the "song" aesthetic. Is this duality inscribed in the contrast between the words "Pistachio" and "Bitumen"?
Mél :This contrast is at the heart of our project, it's true. I particularly like this raw friction between the guitars and the voices. .
Mar : It's also part of our personalities. We have this soft side and at the same time hyper nervous. It does represent us!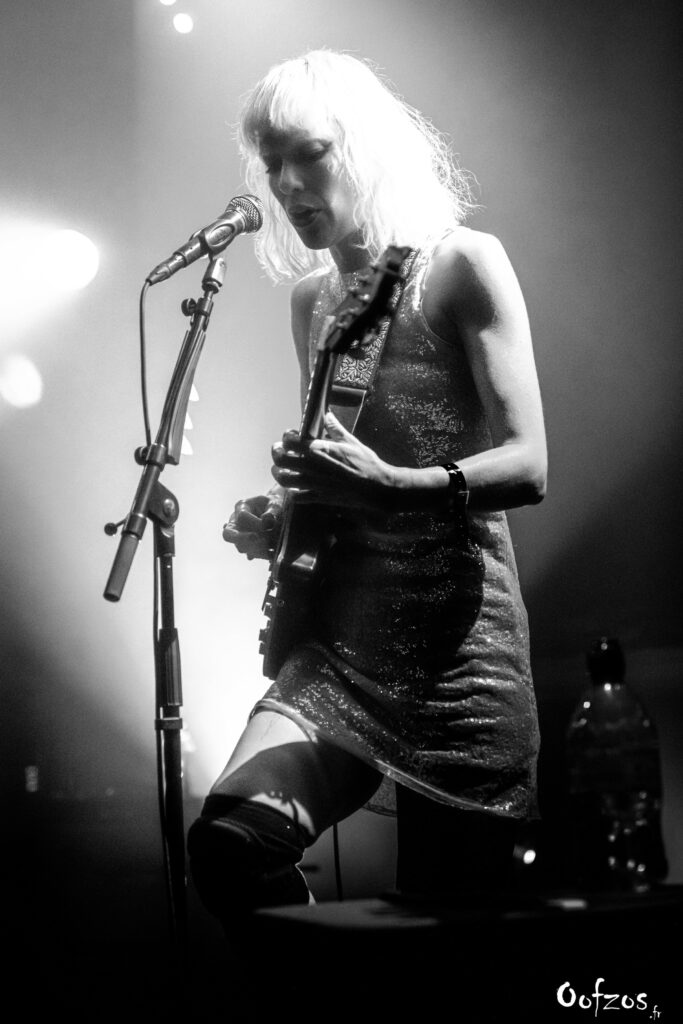 In terms of guitar playing, what are the influences that have marked you the most?
Mél :I would say Neil Young. He's the first guitarist I liked when I was a kid. I was stuck with songs like "Almost Cut my Hair". I always liked this very jerky guitar playing. It comes from there.

Afterwards, there is the drum machine side which I also like, this dry and super straight rendering. We find all this in Pistache Bitume. For the voices, I have quite specific references: it would go from "Not enough of you" by Mano Negra to "Foule Sentimentale" by Alain Souchon! All the stuff that was on the radio when I was a kid…


And you Margaux ?


Mar : Regarding Pistache Bitume, it's more interesting to talk about this with Melanie since she's in charge of the composition process.

For me it's a little different because I was born with Youtube in my hands! All the music motivates me. I had no choice. But I listen to lot of rap... I get that energy from there. This desire to screw everything.



In Pistache Bitume, the songs seem constructed to leave a very important space to the texts. There is a poetic, intimate side, with at the same time a lot of modesty. We ain't know much about you…
Mél :When I write, I don't try at all to tell my life story. Instead, I use the "I" so people listening can relate to the lyrics.Who cares about my private life, only stories are interesting. I think we all are used of authors bringing personal stuff into their texts.
Mar : That's what got me when I listened to Melanie for the first time. These are texts "from normal life". There is poetry, but it remains very simple. The speech seemed natural and accessible to me.
What is impressive in your way of writing is this lightning side, combined with sadness and rage. Can you tell us about the song "La Nuit Américaine"?
Mél : Yassss "The American Night", soon in stores!! (Laughs) When I wrote the song, I watch the Selling Sunset series. The real estate agents we see on screen have a kind of master degree in the sciences of capitalism: money, clothes, big cars…

It was quite fascinating to watch. I told myself that this projection in dreams could also lock you up. We tend to trap ourselves inside a system, projecting our own aspirations onto it.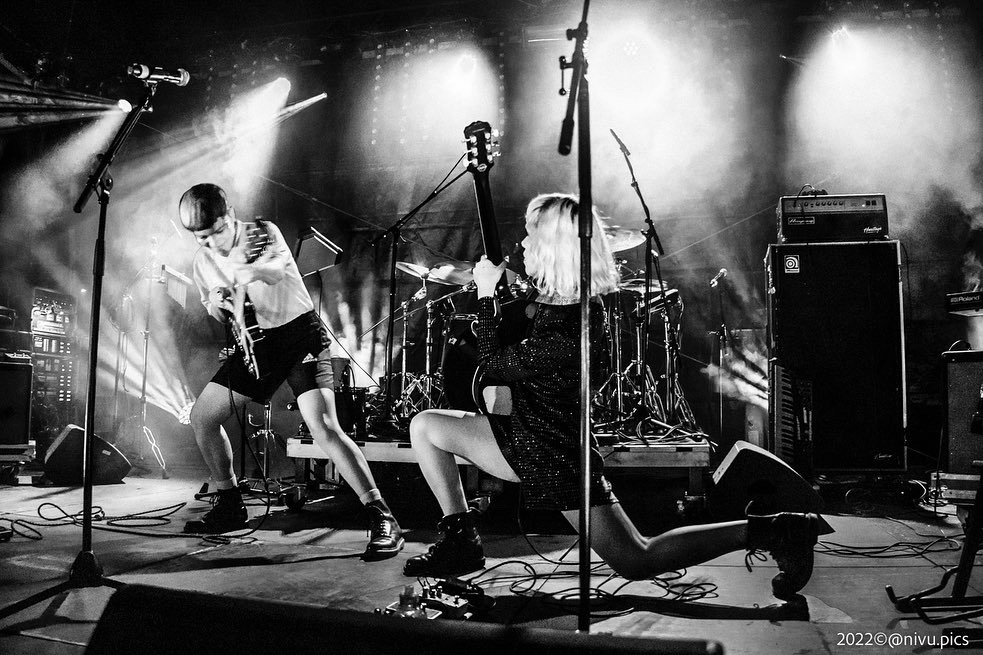 As we speak, your songs are not (yet) posted online. Was it a choice to focus on the live?
Mar : Last year it was still a choice (laughs). This year we really need to get them out…
Mél :We didn't want to rush things after the covid. We preferred to take our time to publicize the project instead of releasing a record that no one was going to calculate. Live is super important. That's what makes people listening to your music again. There everything is ready!

We are going to release the songs one by one… We are not going to present everything in one block.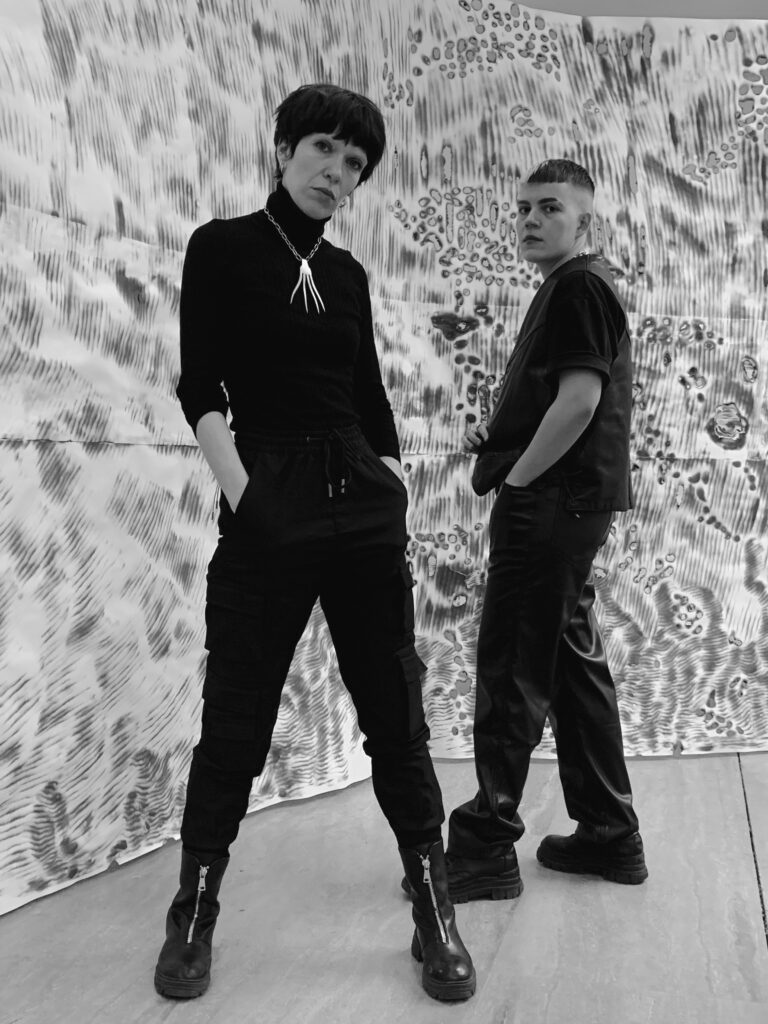 Where do you place your ambition as a band?
Mar : High up there!! (Laughs) We're here to fuck the game.
Mél : We would really like to stop working for only doing that. Concerts, taking time to create… that would be great.
How do you see the evolution of your music?
Mar : More vocoder!
Mél : No later than yesterday we were talking about it together… We have lots of ideas!!
What do you think of the Geneva music scene?
Mél : We feel lucky. Even if there are fewer places than by the past, there are actually a lot for a city of this size. New places like Le Groove have opened, ephemeral places like La Caserne…
Mar : Great spots like L'Usine, La Cave 12, l'Écurie… Just with these 3 places you've got it all! Often we do not know which show heading to. The offer is amazing. Groups from all over the world pass here.

Are you leaving us with your musical favorites of the moment?
Mél : « Sentimental Animal » by Rendez-vous !
Mar : « Le monde est à toi » by Khali. The clip rips!