SHAIHULUD (coutoentrelesdents)
Regular, hard-working and particularly motivated, the members of the coutoentrelesdents (CED) crew have been active in underground and activist rap for over 10 years! As DIY activists, their productivity doesn't stop at the music and that's what interested us too.
We met one of the pillars of the collective, the so-called Shaihulud: rapper, beatmaker, clipper, and cracker of all kinds of software… | By Polka B. / Translated by Teaumar
🏴‍☠ here and now 🌐 everything is common 🏴‍☠

What was your first contact with activism?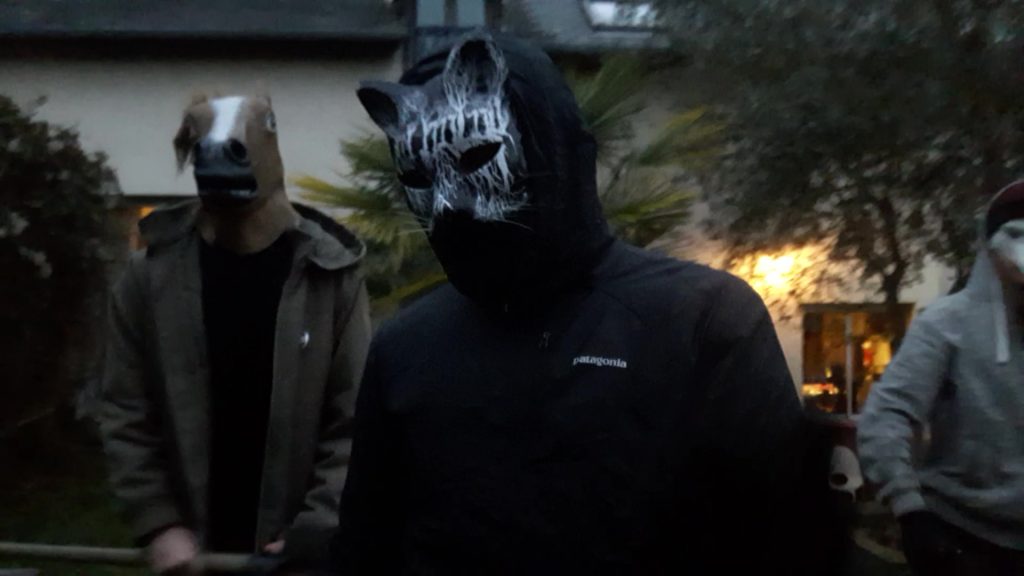 I became progressively more political during my adolescence, around the year 2000, by discovering the different musical scenes coming from counter-cultures. First reggae, then punk, without having to look too hard either, as these musics and their social identities were sold and broadcast by the entertainment industry in more or less depoliticised versions. But I was curious enough to find out about the ideas and practices that came out of the social struggles that permeated these musical movements.
Did you link your ideas and convictions to the music you listened to, even then?
It happened gradually. I think I was immediately sensitive to the energies and discourses that sought to denounce injustices and transform what existed here and now. And then the music didn't stop at the sound waves but extended to newspapers, music videos and fanzines, so I also received it in its social dimension.
What I didn't understand in the music, I ended up reading in reviews and interviews. It was an interview with Marley that turned me on to punk for example, he said that punks and rastas were similar.
What are your favourite bands ? What did you like about these artists?
The musical scenes from the counter-cultures are closely linked, and in the end the whole thing forms a sonic and social history where everything responds to each other. Punk, reggae, rap, electro, techno, metal, rock and their multitude of sub-genres, syntheses and experimentations interest me because they are part of forms of protest, or of the recovery of these protests during the twentieth century.
I find that there are fascinating and inspiring things in all these styles and in their crossing.
But beyond the aesthetic questions, it is the questions of production and diffusion that interest me and the scenes/groups/individuals who refuse to reproduce the reign of exploitation and merchandise in music as in our lives by organizing themselves in an emancipatory way. In this respect, I have been marked by the anarchopunk scene and screamo, for example a group like Belle Epoque that applied the DIY logic.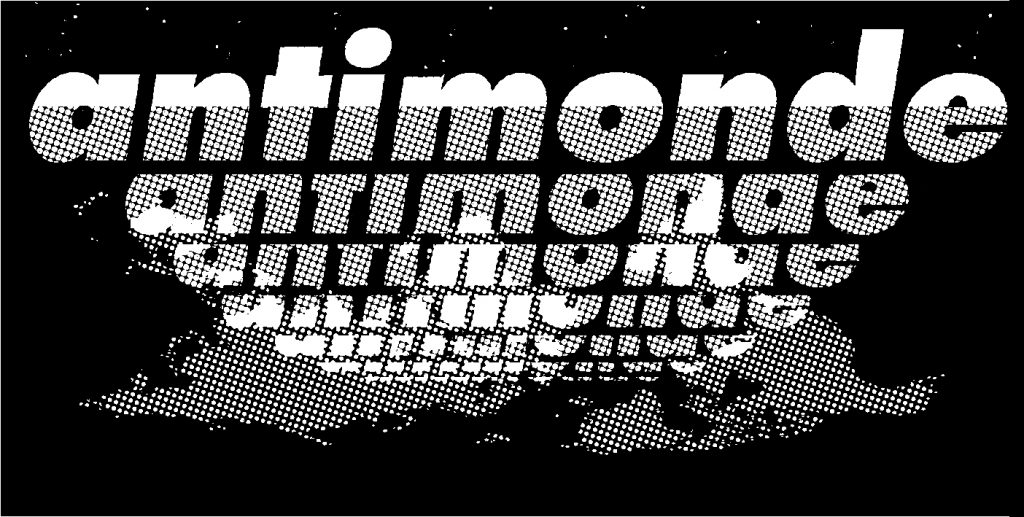 What were your emblematic venues for alternative culture in Paris at the time?
One of my first gigs at a landmark venue was Amanda Woodward at Alternation, a squat near Nation. I was a kid. Years later there were several other squats where there were more or less regular support parties that left me with great memories. The Bourdon in Bastille, the Transfo in Montreuil, the Dilengo in Ivry… autonomous squats in struggle and in connection with social struggles.
How did you form your political and militant ideas at that time? How did you come to rap?
In the punk concerts, there was a guy who brought an infokiosk.

I was already reading quite a lot but it opened a door for me on the autonomy of struggles and libertarian practices and thoughts. I think I've always listened to rap music. It was hard to escape it, even if you locked yourself in a scene.
In the end it seemed like the best way to do anarcho punk, you can express yourself musically with your voice alone without having gone to conservatory, but it's also technological.
The home studio played a similar role to that of the electric guitar in the punk explosion, except that it allows you to push the DIY logic of the production of a recorded song to the limit. The techniques of diversion initiated by the situs can be found in beat making as well as in punk, it's no coincidence that there is a scratch record by Malcolm McLaren.

How was the "coutoentrelesdents" project born? Why this name? (and why "Shaihulud" for that matter?) Can you describe the identity of your collective? Its state of mind and its objectives?
The first stone was laid about ten years ago, via a mixtape that we made together in a squatted flat on rue de l'Odéon in Paris. All b-sides, rough recordings/mixes and toto lyrics! The expression « couteau entre les dents » ("knife between the teeth") refers to piracy but also to the communists who were caricatured like that by the right.
Shaihulud is a reference to Herbert's Dune, a sf novel, but also a nod to an American hardcore band. We were never a collective. Coutoentrelesdents is defined more by what has been done or put online, i.e. the blog, a press review, an infokiosk, posters and stickers, support concerts that we have organised or in which we participate with rap, knowledge sharing events, music, videos and texts. Always with a view to fighting against all forms of oppression. One of the guiding principles has always been to share knowledge and emancipatory practices without dogmatism or orthodoxy, but linked to the autonomy of struggles.
How did Coutoentrelesdents become a blog? Why did you want to talk about others?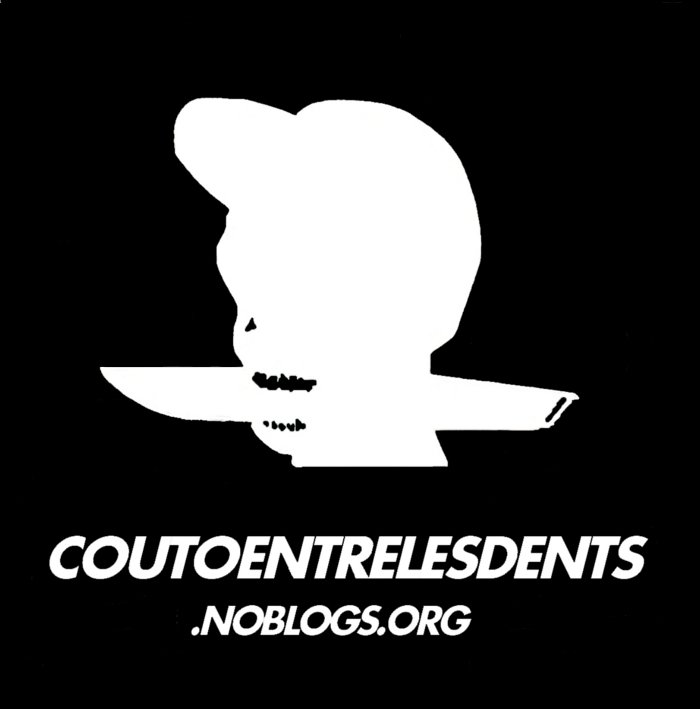 We tried to distribute our mixtape to existing sites, and when no one responded we thought we'd do it ourselves.

The blog appeared to be a space that could accommodate much more than just the music and allow us to reflect the autonomy of the struggles and its tendencies, by sharing news, texts, events, links…



You're not at all into this "underground for the sake of the underground" delusion. In fact, you seem to get a lot of inspiration from mainstream sounds. You really like a rapper like JUL, can you explain why?
For me, the underground doesn't bring back specific sounds. I see it more as a way of going against the norm. Freezing experimental music in codified forms is a reactionary drift that characterises the transition from sound and social experimentation to the "scene" and its injunctions, its norms.
This phenomenon can be observed in just about every musical counterculture of the 20th century. And then the "mainstream" sound is constantly renewed by integrating the experiments relegated to the "underground". Look at trap. The use of Charleys and 808s has spread everywhere, even to other styles, even though it is basically a music with themes and lyrics that are difficult to market.
In the 20th century, art has constantly moved back and forth between protest production spaces and an industry in need of innovative content.
There is nothing "underground" about the sound of rap purists. It's even the sound of an era when it was commercialised all over the place, even "industrialised". I like Jul because of his approach to rap with a certain DIY, experimental, and sincere side. Typically, his approach is closer to the one that "purists" like while many denigrate him. Look at how people in this scene criticise the vocoder, even though it was used from the very beginning of hip-hop, notably because it was a music that was fiddling with contemporary technology by going back to the music that had preceded it. The album 13 Organisé is part of this dynamic.
How did your audience react when you came up with this style? Do you think that some of the musical blocks specific to the politicised milieu tend to fade away?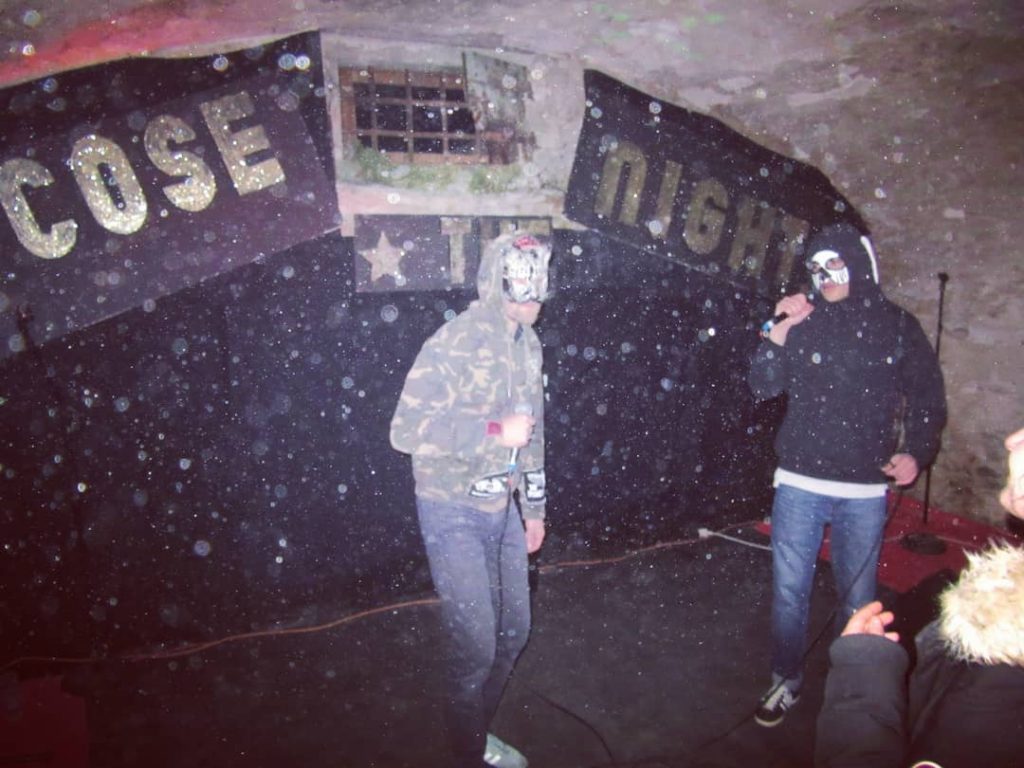 At the beginning we felt a bit alone. First of all, the political anarchist scene was predominantly punk. Then, the rappers were in purist mode and all this little world agreed very well not to move the lines and to keep under respiratory assistance the dead bodies of stage well exceeded by the events.

We were bored with it all, and from the start we used trap or electro beats. We were also trying to distance ourselves from a style of writing that we felt was too much of a musical tract. We wanted to express and reflect our daily lives marked by the refusal and the fight against domination, sometimes with sarcasm and humour.
What are your musical references? Personally, I find them very sharp, and very "American". It makes me think of the whole experimental period of "soundcloud rap" from 2013 to 2015 which gave birth to cloud-rap, or mumble-rap (like your track "Ohdieu").
For me, soundcloud rap is the synthesis of a generation of teenagers who listened to punk, metal, hardcore and more or less emo indie at the same time as Three Six Mafia, Lil Wayne… and who decided to sample the melodies of the former by sticking the drums of the latter.

It made a lot of new sounds and personally it spoke to me because I was influenced by all these styles! From a rap point of view it's clear that "ohdieu" was inspired by mumble!
And I could say the same for the productions. Who produces in your house? What motivated you to get up to date in terms of sounds?
I produce, helped and pushed at the time by Unikogree and n2k, who also released music on CED.

Personally I've always liked the experimental and futuristic aspect of hip-hop, so I'm always looking to see how it evolves, what surprises and novelties come out.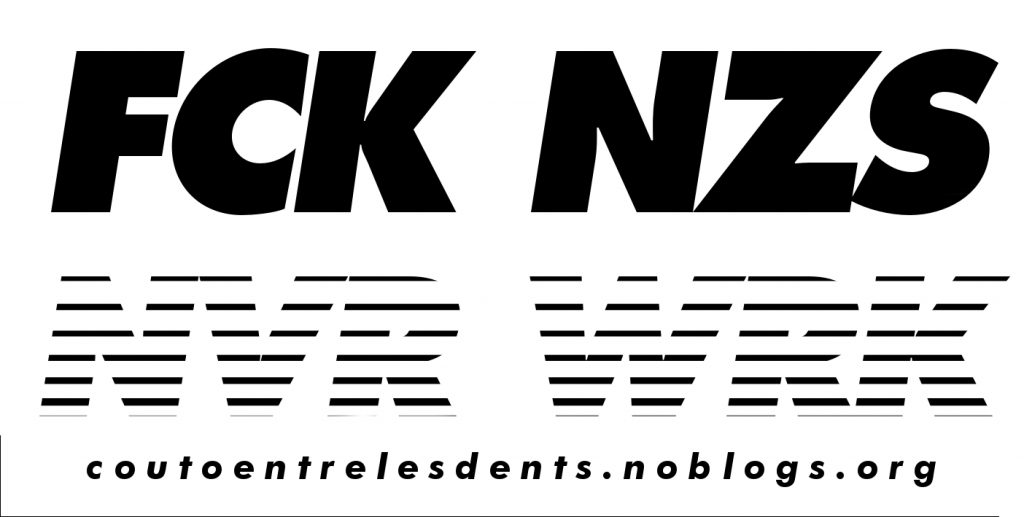 For me, couto/cafar (free download at coutoentrelesdents.noblogs.org) is your best project. It's a great achievement in terms of production, mastering autotune, and especially mixing! Were you more ambitious on this project?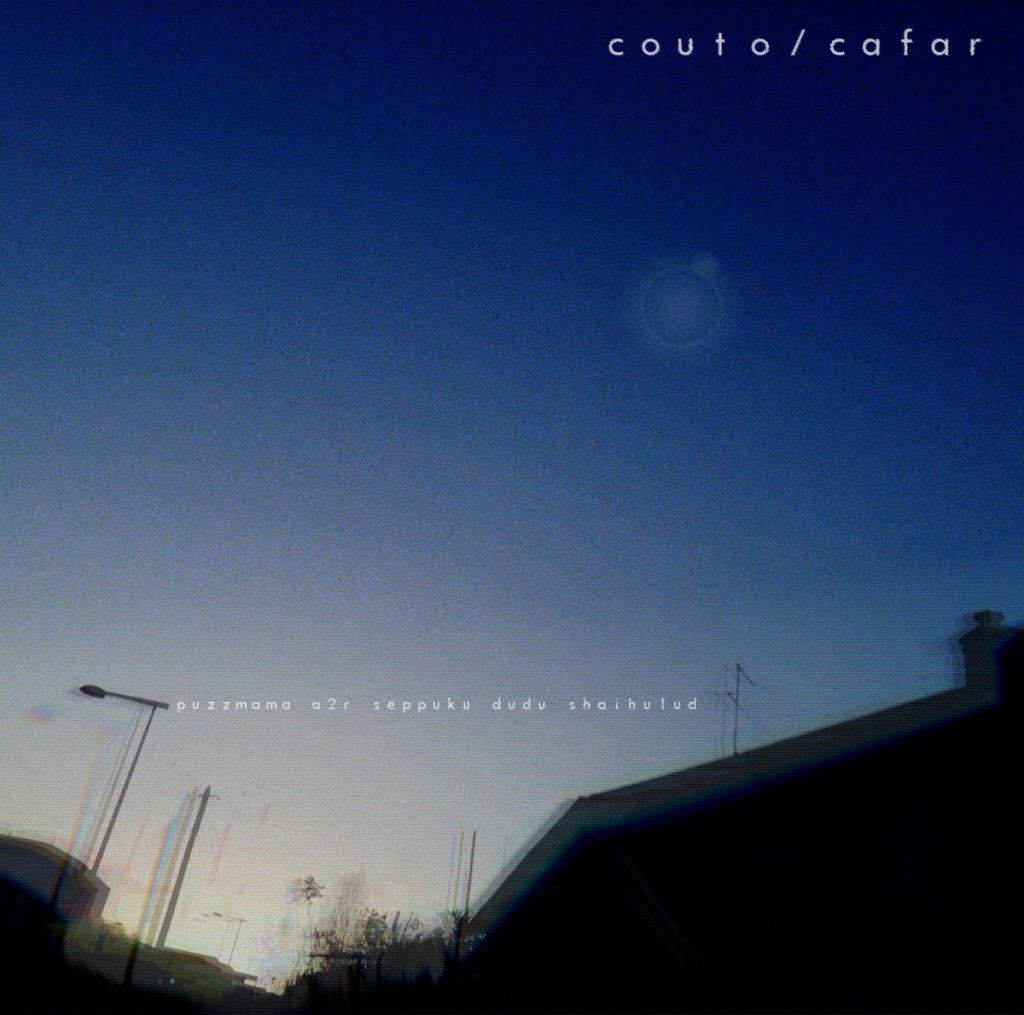 Couto/cafar is the result of a meeting between myself, Puzzmama, Dudu, Seppuku and a2r. The composing and mixing was done by Dudu and me. And of course we wanted it to shine! Personally I'm self-taught and I'm still trying to improve my understanding of music and CAM.
This album benefited from the home studio we built, acoustically treated, and two brains and pairs of ears, which allowed us to push the mixes and compositions to places we wouldn't necessarily have gone alone!
What are your objectives for the future? Do you have other projects on the way?
Musically I would say that it can only evolve, it has always been the case for the last ten years! We still have the same perspectives: to live free and therefore fight for the abolition of all oppressions by the least contradictory means possible! coutoentrelesdents is only the reflection of this dynamic, and the multiple encounters it brings about. Anyway, thank you very much for interviewing me, and for what you are doing with Karton Zine! I think that initiatives like KZ or CED should be multiplied to the maximum!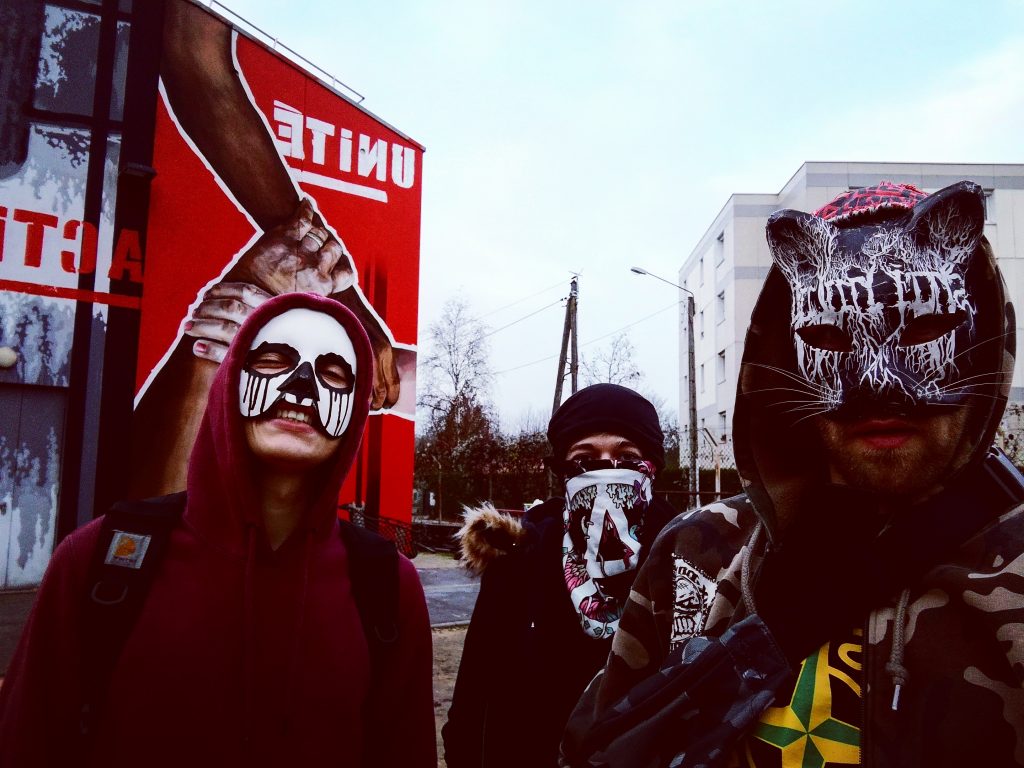 I'd like to say a big thank you to all the people who make or have made CED exist, the ones with whom I've been on a journey, tototune, momac, uniko, n2k, nad, tanchelijn, hulz, opikanoba, kris, samir, toska, choco, lascie, matia, ratur, sami, victor, clandomc, seppuku, alchemist vertigo, matieu, praxis, myscier blodya, griotte, nellio, MDP, les gentes du malandrin, 400 000, karter, the gentes who have been inviting us everywhere for the last 10 years!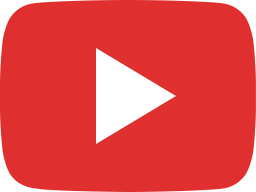 💦 ratur 💦 mouillée | e.p complet |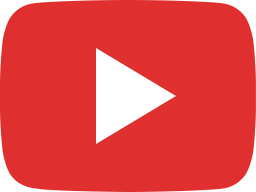 🥊 ratur 🥊 disparate | album complet |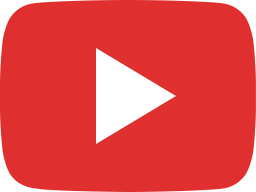 📡 puzzmama+a2r+seppuku+dudu+shaihulud 📡 couto/cafar | album complet |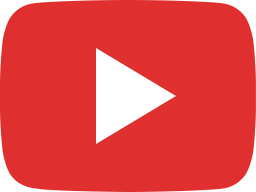 📼anarkaosthetic mixtape/ shaihulud coutoentrelesdents📼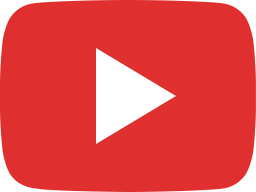 📼SHAIHULUD/ MIXTAPE 1312📼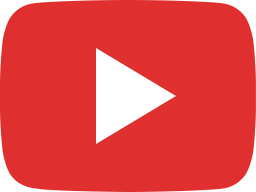 💿I RAP II KLASS/ NIIK/ full album💿