Dead Heat – World at war (2021)
(Crossover thrash) – Label Triple B records
In the modern hardcore bands bottle-fed with Bay Area influences family can I have please, the troublesome nephew ? I called Dead Heat. After having knocked our teeth's out with their first banging album Uncertain Death (2019) our Californian and proud thrashers keeping faith though « nardcore » come back in assault with a second album with a ridiculously efficent name as World at war.| By Nino Futur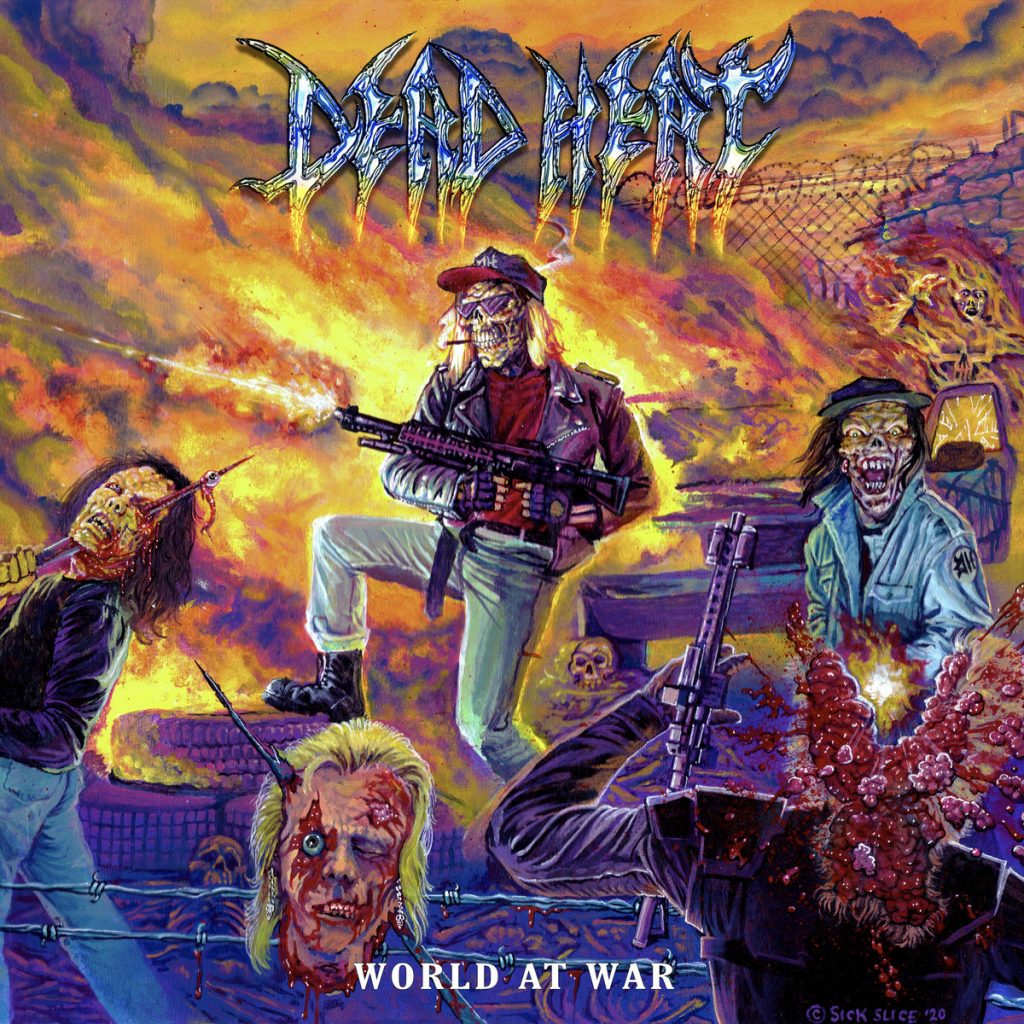 The vibe is definitively retro, think the Exodus/Testament pair besotted by an excessive listening of crossover stuff as Ill Repute and other Municipal Waste and you'll get the original soundtrack for a cheap and questionnable video game based on vomting zombies unto a nuclear conspiracy.
Somewhere between a retrofuturistic 80's war aesthetic as « Invasion Los Angeles » and it's Carpenter's style synths appearing in filigree, this is further than the look and the outfitting that Dead Heat rattled us.


Riffs. As every average thrash's listener that respects himself, riffs has to be appreciated at it's fair value and by this side Dead Heat have no time to waste. It can be twisted, groovy, mind-numbing, Slayer-ish, or barely referenced, evereybody's can get the riff he deserves.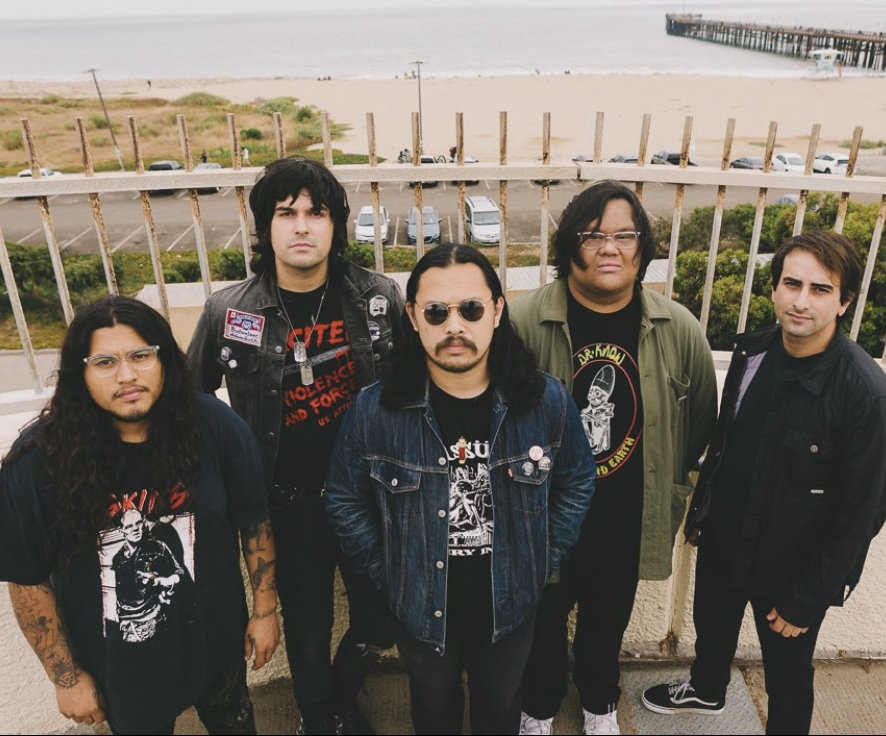 From the hard as a cidner block « 2 cents » to the malicious crawling groove of « World at War », up to the imminent war sensation of « Pay the Toll », we can boldly wish to the the californians heirs to keep on swinging their bulldozer in as much clubs as possible. Saluting the inescapables Excel and obviously Suicidal Tendencies (we will notify the pushy reference to the Venice gang with « Age of DH ») but also more modern bands as Mizery and Municipal Waste, the crossover recipe seems tasty.


Once again behind the best of bad tricks into evilness tinted punk we'll find el famoso Taylor Young (Twitching Tongues, Nails…) on the engineering who signs us another efficient production as much as in the vintage aspect than as the modern production.

Another album fortifying the efficiency of the band which ooze the pseudo-bad taste, series Z referencies, and the true thrashy Californian spirit to be classified beside Drain's « California Cursed » and « Radioactive Intervention » by DR. Living Dead.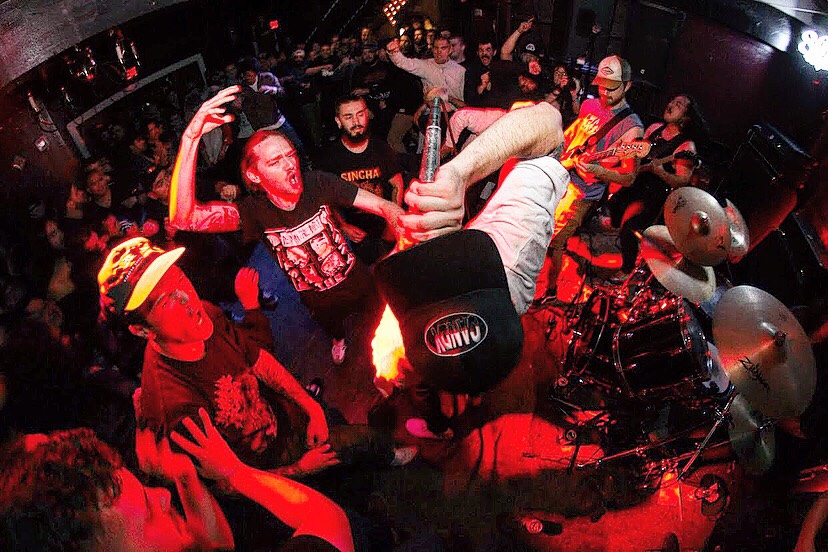 Not that much surprising that a label as Triple B and it's sharpened snout for not that much phylospophical but efficent bands signed for this thrash warhead.

Honorable mention to the artwork which is amazingly awful, I still don't know what to think about it, but one thing is sure it does'nt lie with the content.
« Why wait around for this world to burn When we can burn it down instead? »