The 2010 financial crisis weakens Greece, keeps it under supervision, threatens, denies the human being and makes clear that the economy makes society. Procrastinate thinks of punk as a way and a possibility of being autonomous and emancipated, without any financial principle. | By Germain (Trad: Julie B.)
Procrastinate is a group from Kardítsa, Thessaly, a forgotten region in northern Greece. The crew started with an idea in mind: to consolidate the links between the various Greek anti-authoritarian networks, to build bridges between political heritage and its daily incarnation. To reveal through punk this spark, this extreme condensed of life, consciousness and madness. Be involved, develop and consolidate the "local scene", more than a slogan, because the foundations of an ideological or physical building allow the stable, effective and sustainable construction of a scene, a movement.
Punk = emancipation spirit. Punk = abolition of all hegemony.
Procrastinate is a mix of crust punk between melodic and epic. But when it comes to 2000 an hour, it's better to be on the train than on the rails, it's an alternation between precarious calm and gibbering with decibels. A word of advice, when the storm roars, when the darkness escapes the meta world, run to protect yourself, run to take refuge. Where?
Cabin or cave? Cabal or runaway?
Procrastinate is balance. Between the symbolism of the cave that you do not choose, whose contours you discover, a natural, maternal pocket, it is a bit of a mysticism that protects you, reassures you, puts the other at a distance. Crust.
And the cabin, a work that you master, whose contours you draw and decide. It is mathematical, rational, a challenge to the gods, to the spirits, to magical thinking.
Believe in yourself. Emo.
The texts in Greek or English, often disillusioned, stylized between poetic and political, draw on personal experiences…
This world is just like a pond.
We're its reflection, the wind and the distorted idol.
We bathed in correctness, but the stench remains.
The Dark Age is revived, the witch hunts are real.
We bathed in correctness, but the stench remains….
After 2 EP, a confidential LP in autoprod, they just released a split LP (Alerta Antifascista Rds) with Myteri a volcanic emocrust group from Sweden. And again a collaboration for the cover with Alex CF (Fall of Efrafa, Morrow…). Undeniably, the group is changing, the aspect of frontal block, unity, coherence, emphatic melodic crust is reinforced by splendid, sober booklets. This very specific graphic universe, dreamlike, very animal and floral.
A new step forward, for more comfort or new challenges?
If you too haven't understood anything in this column, rush to listen: Lethe, Conspiracy of Denials, Katahnia….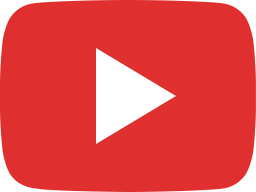 Procrastinate / Myteri - split 12" (2019 - Crust Punk / D-Beat)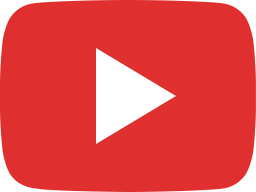 Procrastinate - s/t LP FULL ALBUM (2017 - Crust / Hardcore Punk)