On a whim, we headed to Milan to visit our friend Marco, singer of the hardcore band "My Own Voice". After a night at the bottle in the Gola district, we asked him to tell us about his famous 2017 tour in Malaysia and Indonesia. "The Mic is yours, bello!" | Interview by Polka B | Translated by Aya G.

Why did you choose to go to Indonesia?
Marco : I've lived there for a long time and always wanted to come back to play music. I was hallucinating every time I was attending concerts there… The moods were always so strong!
What struck you the most when you got there?
The vitality. The electricity in the air. I was very impressed. There are so much people and so many events can happen at any time of the day. Through my western guy eyes, I saw a lot of poverty but also a lot of freedom. In Europe, I always feel like everything is a bit asleep. As if something was over. It almost feels to me like our dynamism is behind us. In Indonesia, whether it is positive or not (that I cannot judge), you feel that things are moving.
How did you put together this tour with My Own Voice?
It turns out that one day we played in Genova with Acid Rain, a band from Penang. We hit it off really well. So, they organized the first three dates of the tour on the peninsular part of Malaysia for us. They picked us up from the airport as soon as we arrived. They were super professional. They even printed passes with all the dates of the tour. It touched us. The concerts were really very DIY, but they wanted to give the best of themselves to make us feel good.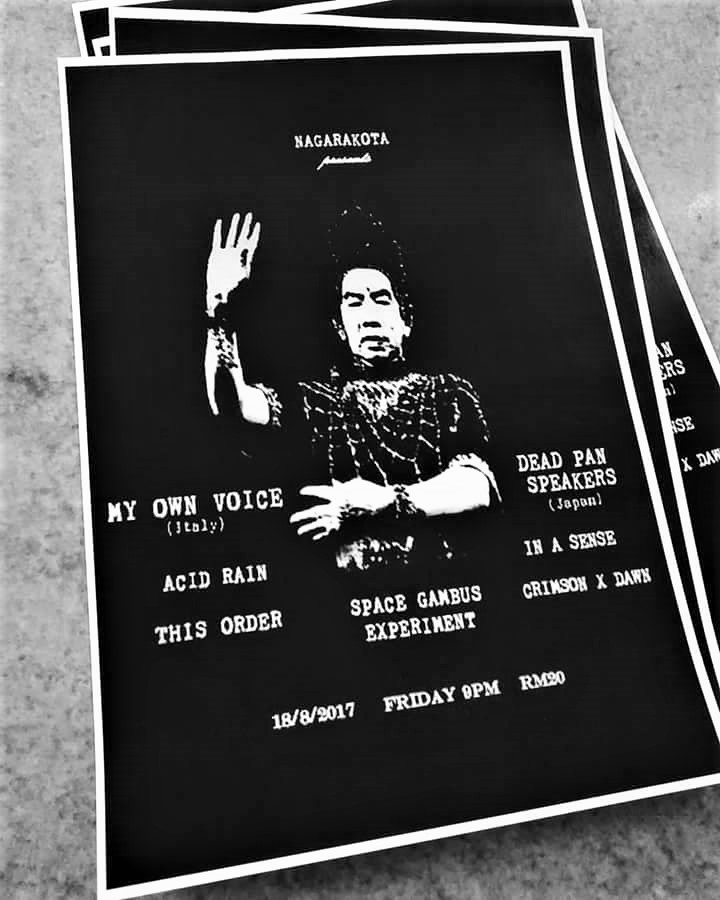 Is the punkrock scene active there?
Very much. What really struck us was the atmosphere at the concerts. It's H.O.T.!! Very hot! They welcome you like you're Sick of It All! I remember a date in Indonesia…
We arrived in the afternoon and some people greeted us with a guard of honor! We were embarrassed … It's a bit too much sometimes! But at the same time, they appreciate that you have done all those kilometers to come and play. It means something to them. They want to give you back some warmth.
The crazy thing is that they had listened to our songs on Bandcamp. They knew the chorus! And they sang them!


In Malaysia, the concerts were held in clubs?
Yes, but not only. Sometimes it was in bars, recording studios, or rehearsal boxes. We also played in a squat, the "Rumah Api". It's in Kuala Lumpur. In Malaysia there is an anti-fa movement that opposes a fairly strong Nazi skin movement. So, we came across a lot of antifa skins. Even some who were walking around with "Bull Brigade" t-shirts (Oi anti-fascist group from Turin). We were quite surprised! In the end, it was the most comparable place to what we already knew in Europe.
Conversely, the fourth date in Kuching was really special …
Why?
Because this city is located on the island of Borneo. It is an independent province. It's still in Malaysia but with a totally different culture. There are many Christians and animists people. The guys who picked us up at the airport had warrior quick draws. Big dreadlocks, tattoos on the face… They took us to a little bar somewhere in the jungle where there were lots of people. The first shock was that everyone was drinking alcohol. This is not the case in the other part of Malaysia (let alone Indonesia) which is Muslim and where it is prohibited. Let me tell you, for us that difference translated into partying!
People were in a daze. The funny thing is that we hardly had a sound level. A single microphone and very small speakers. From the first song, the front speaker burned down. We tried to do something, but the audience members made it clear to me that they didn't care. "Play !! Just play !! ". So we did instrumental punk rock for an hour and a half! I was just screaming on the drum brakes so I could be heard. It was wild. No one wanted this to stop. It was no longer a concert. We did something together, we were connected. Musically, we had to be off the mark. But it was definitely our best gig of the tour.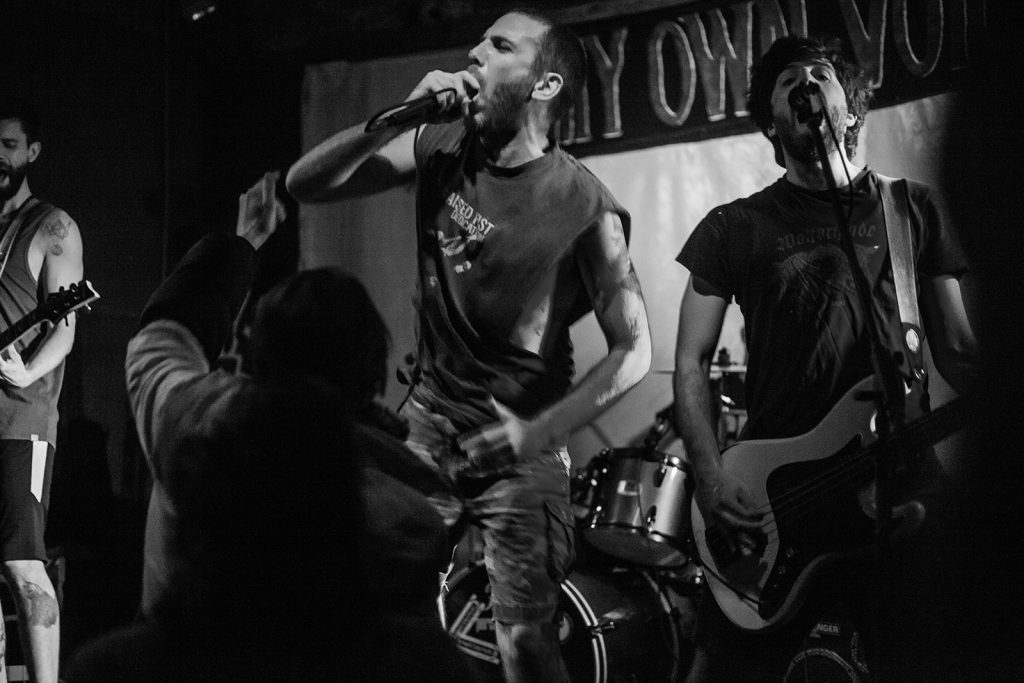 How was the rest of the tour, on the Indonesian side?
We were in contact with Kunx (Bandung Pyrate Punx), who plays in the crust-punk band Krass Kepala. He managed this entire part of the tour on the most populous island in the country. This is where Jakarta is. Nothing to do with what we had experienced the week before! Malaysia is a rather wealthy part of Southeast Asia.
While Indonesia … is roots style! Traveling was much more difficult. We needed to take a train, but we waited for hours in a train car because one of the bridges threatened to collapse! Legally, it's still a bit tricky. You're not supposed to play there or show that you have instruments with you because the authorities want you to have a visa! But hey … with the police everything is possible. One day a cop saw our drum stands. He came to us saying he loved Pantera. So it was it!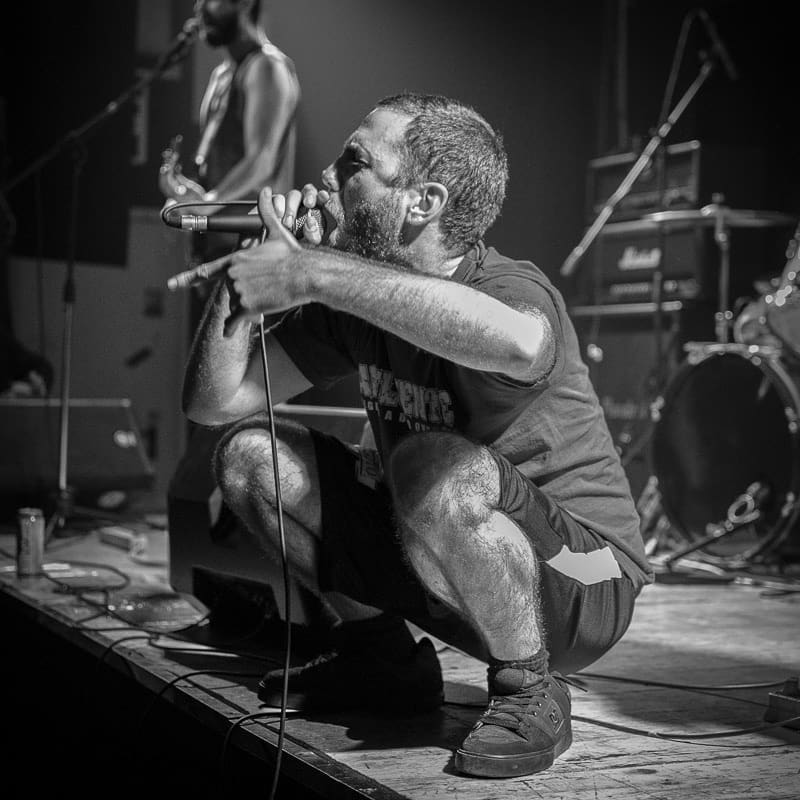 And what about the playing spots?
We played in two squats, a rehearsal box, and in a hotel! They had rented a conference room on the seventh floor. The last concert was supposed to be in the jungle, but the police eventually chased us away. We retreated to another place.
Could you have made more dates there?
Really much more! But for some members of the group, it was impossible. It frustrated me, but that's how it is. The thing is, when the local punks know you're there, they give you dates in spades. They are very connected to each other.

We could have stayed two more weeks, largely. But … that's a lot of spending on plane tickets. It's a big financial investment for a group. We did it for the sake of experiencing. It was amazing; we will never forget this tour.
What is your best memory?
The Borneo concert … I also remember the Perak concert at the start of the tour. I had no voice anymore because of the air conditioning. Impossible to get a word out. But the crowd was so agitated that I found a second wind. I put myself in a trance state. It was such, that I can't even remember all of it. I sang like I had a devil in my belly. People gave me that strength. I almost cried out of emotion. Something transcendent happened that night.